Territorio de Zaguates, or "Land of the Strays" in English is the world's largest no kill dog shelter located up in the mountains of Heredia in Costa Rica. The shelter is run by a Costa Rican-American couple who has taken in hundreds of street dogs to help them find homes and to also educate the Costa Rican citizens about the importance of castration and treating dogs as pets.
Their shelter has grown immensely and can hold anywhere between 700-1000 dogs at one time!
**This shelter is currently not open to the public, you will need to check their Facebook or website for current updates as they have been opening and closing to the public off and on the past couple years. They encourage people to donate now instead.**
What Does Zaguate mean?
In Spanish, zaguate means street dog, stray dog or mutt. Sadly, Costa Rica has a huge problem with street dogs. All the dogs in the shelter were either abandoned or were born street dogs. The shelter takes them in to nurse them back to health and put them up for adoption.
Unfortunately in Costa Rica, you will see stray dogs everywhere, especially in rural areas. Many locals still see dogs as just guard animals or they don't believe in castration which leads to a huge overpopulation of stray dogs. Additionally, many locals think purebred dogs are better than mixed breeds so unfortunately, many street dogs are looked down upon as pets.
Territorio de Zaguates Open Walks
***Update as of 2018. They don't' have any public walks scheduled for 2018. They ran into some problems with the government last year and closed their doors temporarily.***
The shelter is not open to the public but they offer open walks a couple times a month. So far, they do them on the weekends, usually the first and last of every month. Their open walks lets visitors hike, run and play throughout the property with the dogs. It is completely free but donations are encouraged. You can also purchase Zaguates merchandise and all proceeds go towards the shelter.
To find out when they have their public walks, check the Territorio de Zaguates Facebook page.
How to get to Territorio de Zaguates
Territorio de Zaguates is one hour from San Jose. There is no bus there since it is in a local neighborhood so the best way is by driving. You can find it on Waze and Google Maps.
Photos
Here are some photos of the walk we did last year at the shelter. It was pretty amazing to be surrounded by so many happy dogs!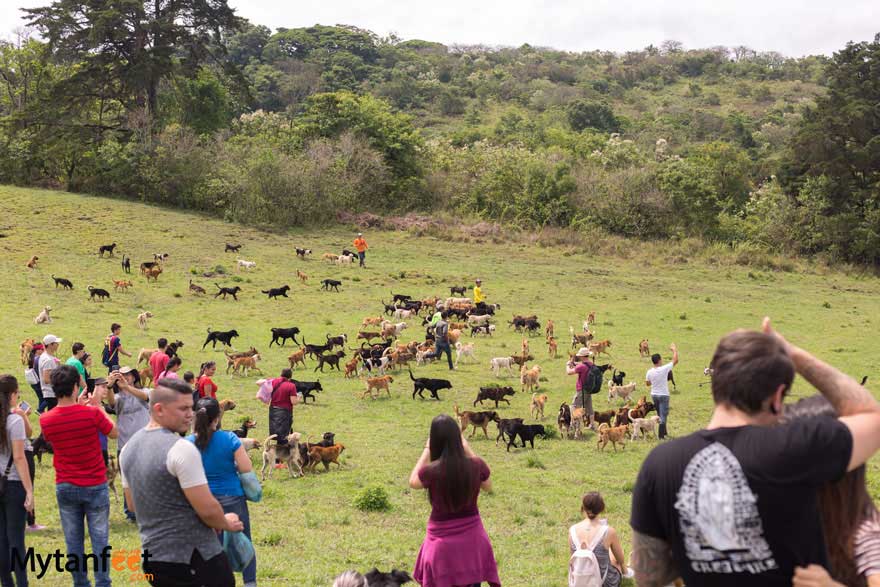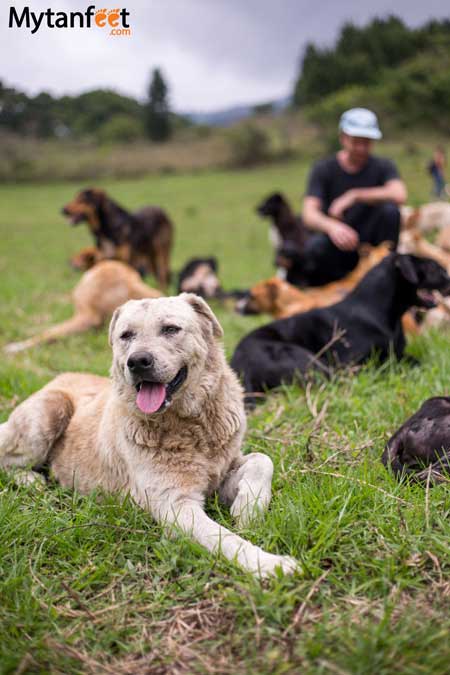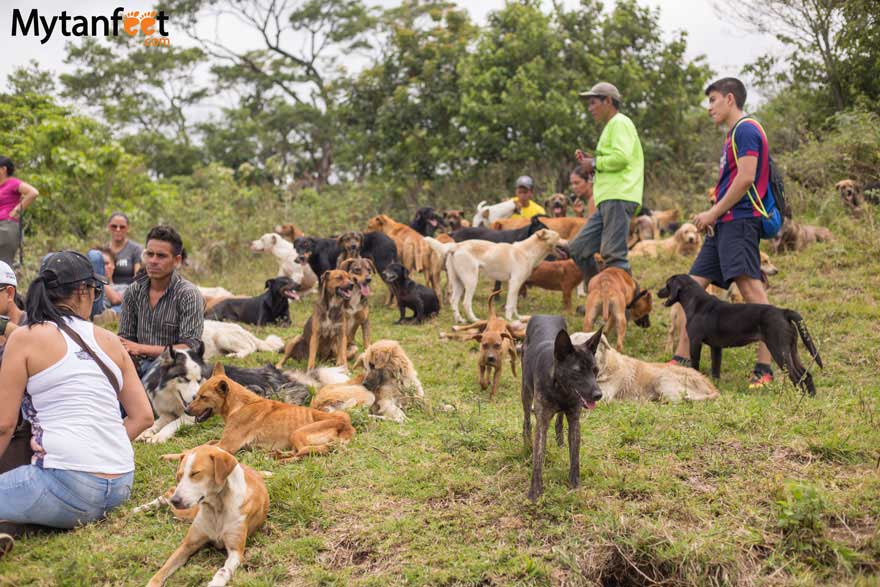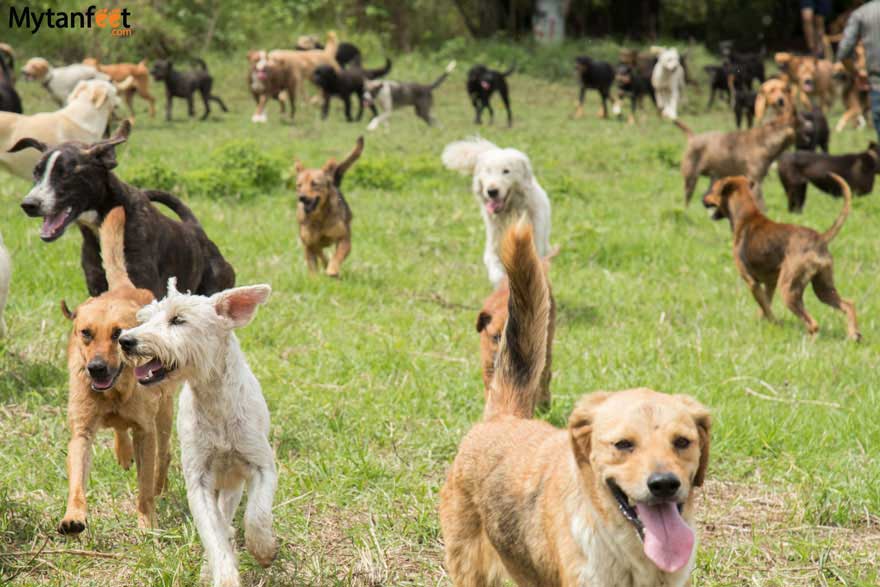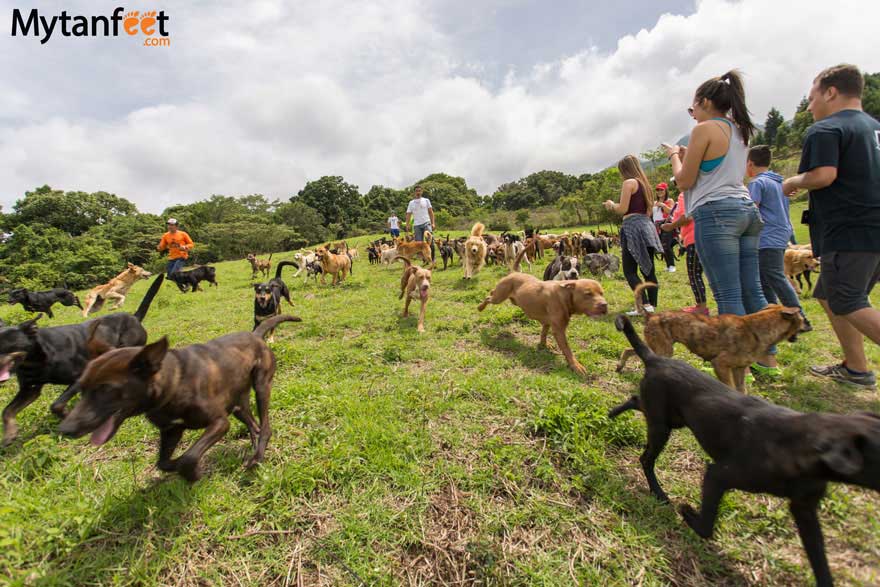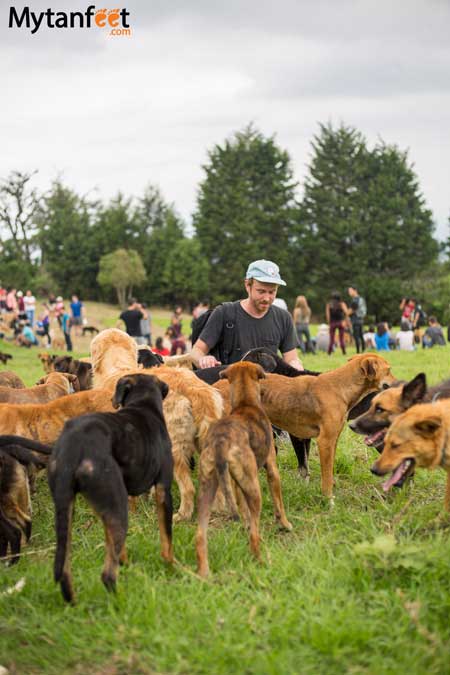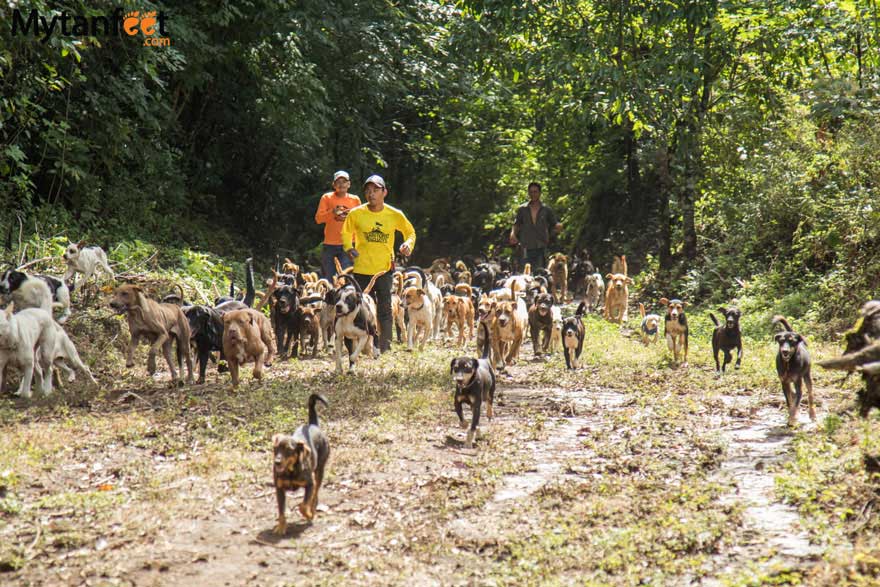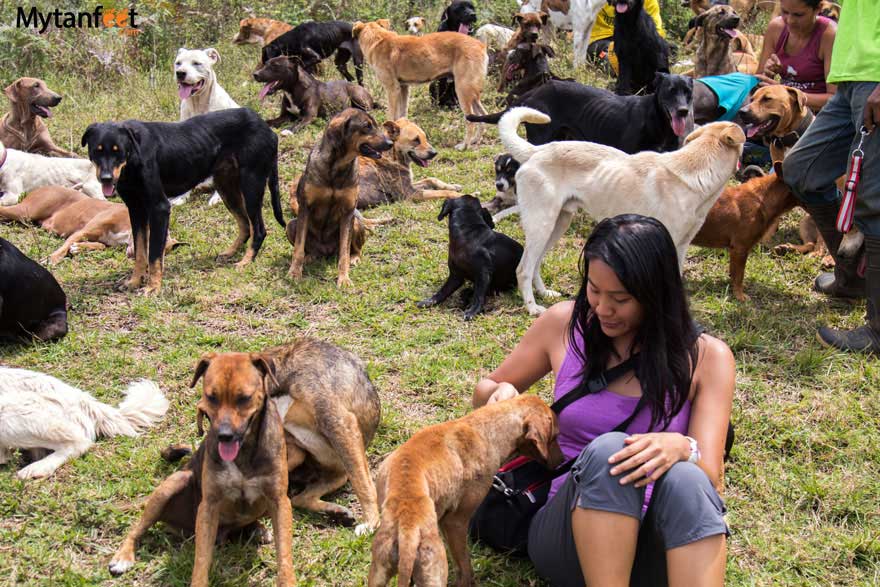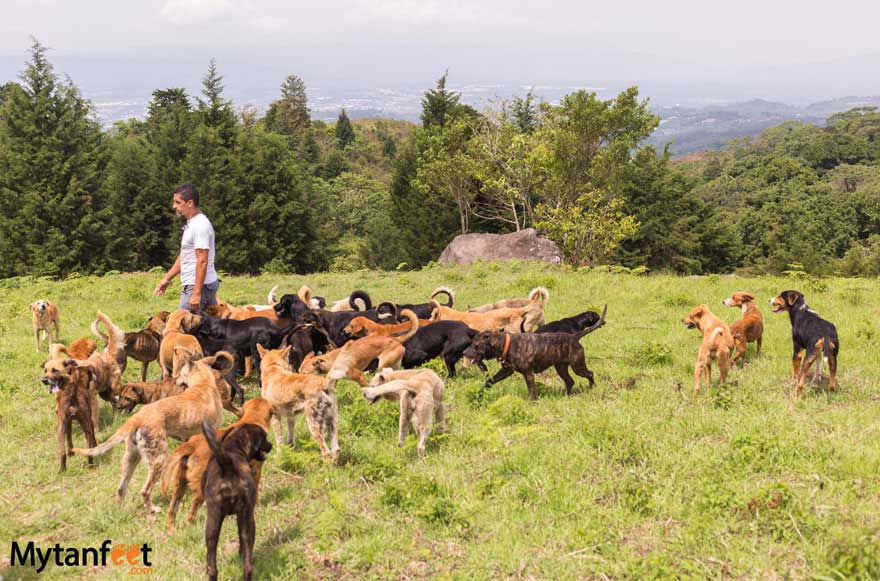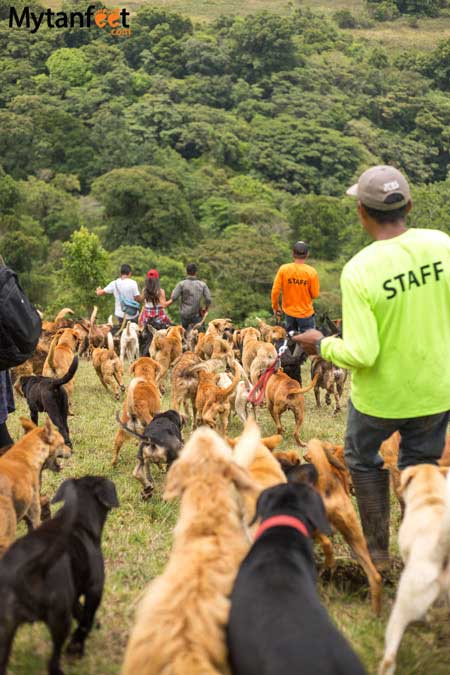 The Hike

The hike is around a couple of miles going up the mountains of their property. You get really nice views of the valley and city when you get to the top. It's not very long but it does go up the hill. It can be a bit muddy if it rains.
You should wear good walking/hiking shoes and if you're visiting during summer, a normal tshirt and long pants will be fine. Since you're hiking, I do recommend comfortable clothes you can walk in.
Mosquito repellent isn't necessary since it's up in the mountains but sunscreen, your camera, water and sunglasses are recommended.
Territorio de Zaguates Donate/Adopt/Volunteer
Territorio de Zaguates is a US non-profit and you can donate via their Facebook page or their website. If you're interesting in adopting, you can message them for more information on how to do so. They usually need volunteers and you can message them about that as well.
Read about other fun things to do in Costa Rica below.