The Osa Peninsula in Costa Rica is probably one of the most wild and rugged places in the whole country – most of the peninsula is protected making up two huge national parks, Corcovado and Piedras Blancas. Both hold a tremendous amount of flora and fauna, in fact its one of the most bio-diverse spots in the world! So for those who want to experience the Costa Rica that you see on TV, the Osa Peninsula is where you should go.
Choosing a place for your stay in Osa can be a bit tricky because there aren't a ton of options and some places are in no man's land. Luckily, there is one hotel that has it all to make your trip to Osa easy, stress free and fun: Iguana Lodge.
We stayed at the lodge for 3 nights and here are 5 reasons why you should choose Iguana Lodge in Osa Peninsula.
Location
Iguana Lodge lies 4 kilometers away from Puerto Jimenez, the main town in Osa and it's close to the airport. It's about a 15 minute drive to town so if you need to pick up something, want to go to eat in town and explore Puerto Jimenez, it's not too far away.
The lodge is also right on a beautiful beach, Playa Platanares. From your room, you're mere steps away from laying on the hammocks or playing in the ocean waves. Grab one of the boogie boards or the stand up paddle board available and go from your room to beach in a matter of minutes.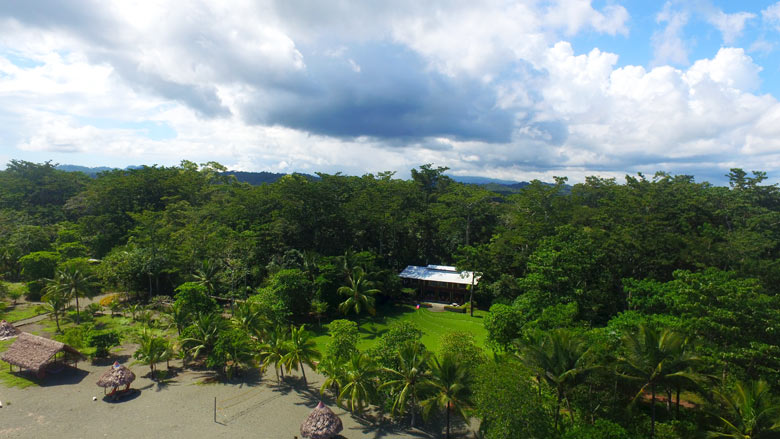 They arrange it all for you
Trying to figure out how to do a day trip to Corcovado National Park? Want to explore Cabo Matapalo but don't have a car? Iguana Lodge can figure it all out for you. They can help arrange everything from your charter flight to Puerto Jimenez, tours, transportation and more.
Many of the guests we talked to were there on a package and then added whatever other activities they wanted to do, which Iguana Lodge arranged for them.
Make your trip to Osa Peninsula hassle free and let the lodge do the work for you.
The dinners
Iguana Lodge offers dinners at an extra price and we highly recommend it. The dinners are served a separate dining hall and it made our stay so much nicer. The menu changes every day and meals are complete with wine and dessert. The first night we had grilled tuna, the second we had chicken vindaloo. Yum!
They also have an on-site restaurant which is tasty. I loved the patacones.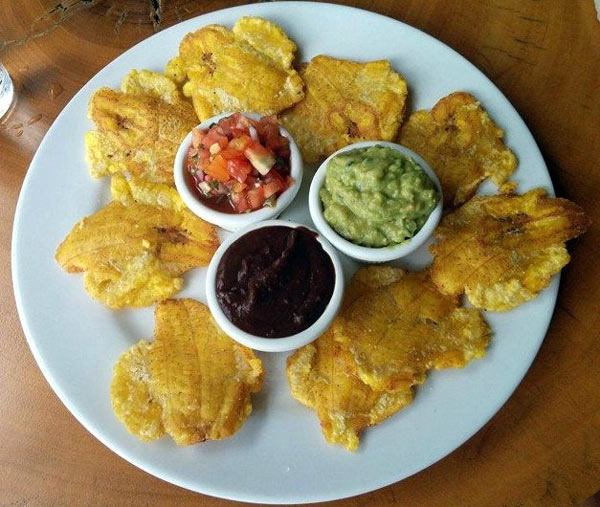 Breakfast was nothing special but they offer a different items every day like scones and omelets. But when it comes to food at the lodge, the dinners are the best and absolutely worth the extra charge.
You can see so much wildlife from your room
If you've ever wanted to see a toucan, you will see dozens at the lodge. Scarlet macaws fly around everywhere and sometimes they'll fly right by your room. There are also many iguanas on the property (hence the name) and you may see the big ones soaking up the sun on the beach.
Playa Platanares is also the nesting site for turtles so if you're there during the right months, you might see some mother and baby turtles.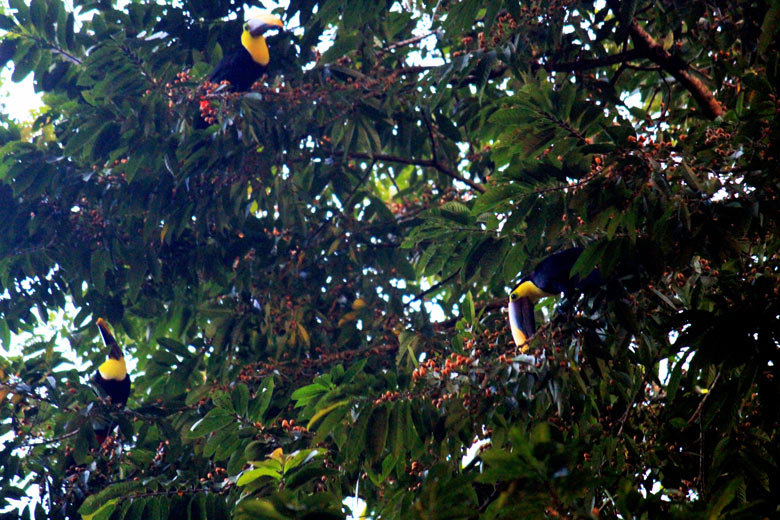 One of the tours they offer and include in some of their packages is birding at Iguana Lodge. We did this and saw so many different birds walking around the property like tanagers, fiery billed aracari toucans and hummingbirds.
The property
If you want to spend a couple days relaxing at the hotel, they have really nice amenities and services such as a saltwater pool, hammocks and a yoga deck. There's plenty to do so you won't get bored.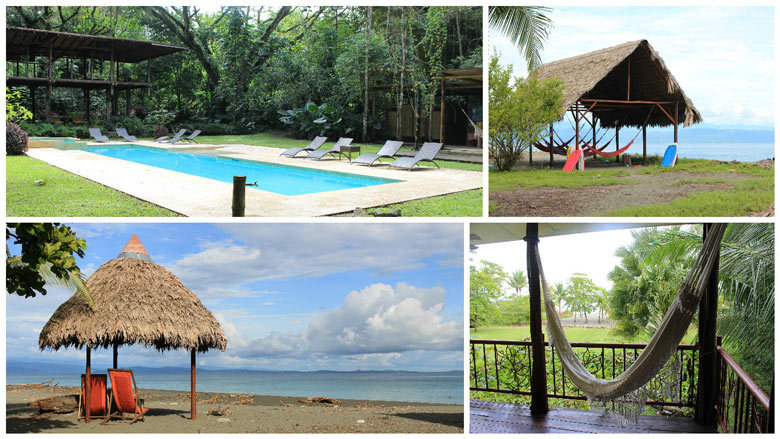 The property is beautifully landscaped and maintained, you truly feel like you're right at the cusp of where the ocean meets the jungle. See little hummingbirds fly around from your breakfast table, practice yoga while listening to the crashing waves and cool off in the pool when it's too hot to go in the ocean.
See what the rooms are like in our video!
Things to know about Iguana Lodge
Rooms do not come with air conditioning, so if you are worried about the heat you may need to stay somewhere else. They don't have TVs either but no need for those! Wi-fi is free and readily available
If you eat at the restaurant, you do not need to add an extra tip. Costa Rica has a mandatory tip which is called "service tax" and is included in your final bill. The lodge adds an extra receipt for tip (like in the US) which is not mandatory. This is not standard in Costa Rica so don't feel obligated to put an extra tip since you are already paying the 10% service tax, but it's up to you.
If you order an alcoholic drink, the price you see on the menu is not the final price. They add a charge for the alcohol to your total bill.
They have 3 different types of rooms: club rooms, casitas and beach house. Can perfectly fit families and big groups.
We were sponsored by Iguana Lodge for this review.