The Gulf of Papagayo in Costa Rica is well known for excellent fishing. You can find mahi mahi, jack, wahoo and many other types of fish even just a couple kilometers from shore.
You can go inshore or offshore fishing but I recently got into kayak fishing. It's great exercise, a fun way to spend some time with friends and even though you can't go as far, you still catch some good sized fish.
Kayak Fishing in Playas del Coco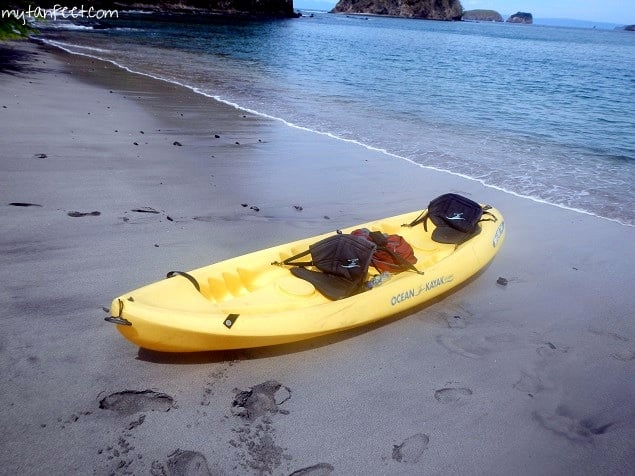 After watching some kayak fishing videos I was ready to go for the first time, so I started to look for a "tutor" that will teach me where the good spots are and the techniques of kayak fishing. Luckily I was introduced to Diego, one of the locals who has been fishing in Playas del Coco since he was a kid and back when Coco was a small fishing village.
He loves to take his kayak and bring some fish home and goes at any chance he gets. He's been kayak fishing for years in the Gulf so he knew all the good places to go and all the secrets to kayak fishing. So here are some important facts to know if you want to do some kayak fishing in Playas del Coco.
Where to get a kayak?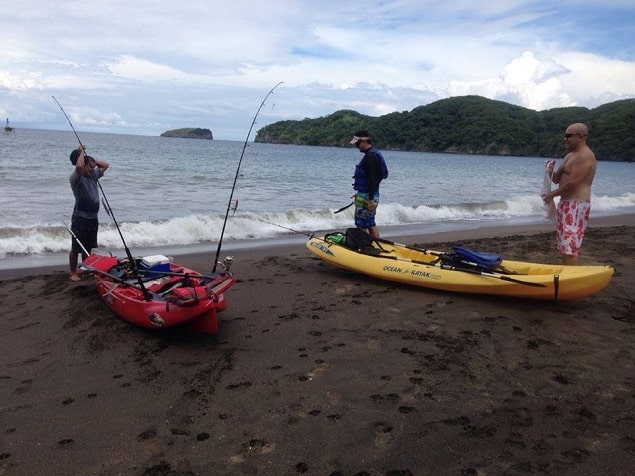 In Coco there are some places where you can rent a kayak on the beach. One good option is to go to "Cafe de Playa" located in front of the beach by Pelican entrance. Most of the people knows where it is and they are really nice and you can rent out their kayaks.
Where to get fishing equipment?
If you didn't bring your equipment or don't have your own equipment, there are a couple fishing stores in town, such as the one next to the Super Luperon. That one is the biggest and has all of the fishing equipment.
There is another place on the road to Playa Ocotal called the Jobo that also sells fishing equipment and bait.
You can also buy fishing gear at the supermarkets in Coco, they aren't the best but they do sell some basic poles, nets and things like that.
Where to go?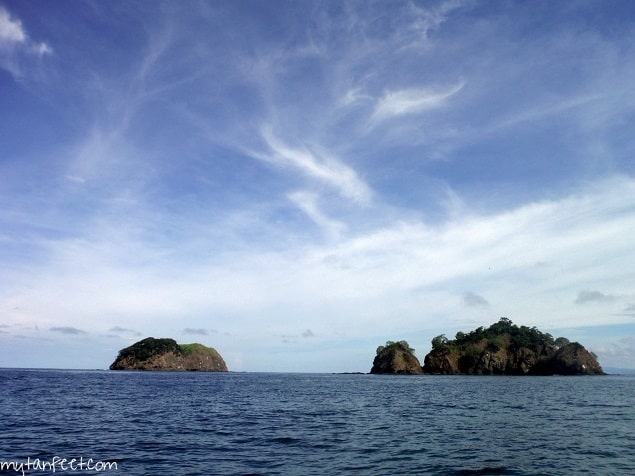 The best spot Diego taught me was behind the Pelonas Island. It might take you 20 to 30 minutes paddling, and what you need to look for is "Bajo la sorpresa."
This spot is right behind the big Pelona (there are 2), as soon as you see a wooden cross you will know that you are in the right spot. To be right in front of it, paddle about 40 to 50 feet.
Kayak fishing has definitely become on one of my favorite activities in Costa Rica. I work out, clean my mind and I bring dinner home! It is a must do for fishing lovers visiting Costa Rica.
Here is a video of my very first catch. See what it's like to go kayak fishing in Playas del Coco!