Travel Resources
Take a look around at our resources page which lists all the companies and businesses we personally use and recommend. Our goal is to help you plan the trip of your life without breaking the bank.
You may be surprised at how affordable it can be to travel around the world or how many deals are out there if you take the time to do some research and comparison shop.We're here to assist you by recommending our favorite resources we use when we plan our trips and find out what sites we use to save money. We're always on the hunt for a good deal!
Flight Search Engines

CheapOair We recently discovered CheapOAir and the key is to sign up for their newsletter. They are constantly sending out discount coupons and codes and last minute deals which is great for flexible or spontaneous travelers.

Cheapair We've found some pretty great deals on CheapAir for multi-city international flights and their customer service is really good. We saved a good few hundred dollars with them on our flight back from Asia to Costa Rica with several stops in between.

Kayak They are a well known search engine for good reason – they search through a large variety of airlines. Definitely recommended as a starter for flights in the US.
Accommodation

Hotels Combined Excellent service and reputation, we have found exclusive deals in Hotels Combined without a doubt one of the best booking companies online. Their user's interface is very friendly and easy to use.

Hotels.com is one of our favorite search engines when it comes to lodging. For every 10 nights you book on Hotels.com you get one free. They have a wide variety of options and we've constantly booked through them as they offer some of the lowest prices.

Agoda The go to site for booking accommodation in Asia. They list hotels on there that you can't find in other search engines offering much more competitive rates. Definitely use this when you're traveling in Asia, we've found prices on Agoda to be even half as much as what was offered on other sites.

Airbnb An alternative to hotels for those who want a different experience. We've used AirBnB in Asia and love it. More homey, a more local experience and great value. It's also a fun way to meet other people and locals. Get $20 off your booking here.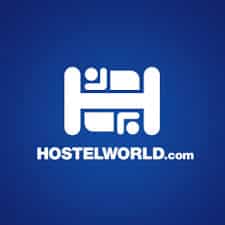 Hostel World A great resource that collects information about hostels around the world. Book your hostel online and leave the stress of finding one when you get there.
Exclusive Costa Rica deals

Adobe Rent a Car For car rentals, Adobe is one of the biggest in the business. We've had all positive experiences with them and they offer competitive rates. If you're traveling to Costa Rica and planning on renting a car, we have a discount for you. Save 10% and more when you book a car with Adobe.
Please check our Costa Rica deals page for all our exclusive Mytanfeet deals!
Guide Books

Lonely Planet is biggest guidebook publisher and they have been on business since 1972, you can find exclusive guides for specific countries or areas. It is a great source of information when you travel and don't have internet.
Misc

Mytanfeet Spanish guide This is our own introductory guide to basic but important Spanish words and phrases for travelers to Spanish speaking countries. Learn how to say important phrases for directions, shopping, restaurants and more and listen how to say them correctly in a Costa Rican accent.

 The PACK is a backpack organizer that fits directly into your backpack or suitcase. Take the stress out of packing and unpacking with the four compartments, 2 built in hooks and fits up to a 30L. Use the code TanFeet20 at checkout to get 20% off. You can read our review to find out more.