Panama City is a growing city and their new bus system is a great option for travelers that want to explore without paying too much.
Public transportation in Panama City, Panama has many advantages to all visitors. Back in 2010 a company named MiBus won a concession for public transportation and 3 years after, they have more than 1200 buses and more than 3500 employees.
Their buses have A/C and big panoramic windows, also their drivers are always willing to help travelers. I have been asking them for directions and I always get really helpful information. At the main bus stops and terminals you can find the staff and they will help you take the right bus.
If you're planning on taking the public transportation in Panama City, here is all you need to know about it!
Public Transportation in Panama City, Panama
Metro Bus card
If you are going to stay for a few days in Panama City, we highly recommend you to write on your to-do list, "buy a Metro Bus card" because you need a card to pay the fare, they don't take cash.
You can buy a card at the bus terminal in the Albrook Mall or some supermarkets. In our case, we bought it in "El Machetazo" a local store. The card cost $2 which you can put up to $50 in credit and when you scan your card on the bus, there is a screen that will let you know how much credit you have.
The other night one guy in front of us didn't have enough on his card so we paid for his ride. He explained to us that at night it is very difficult to find a place where you can put more money into your card since supermarkets aren't 24/7 or open late at night.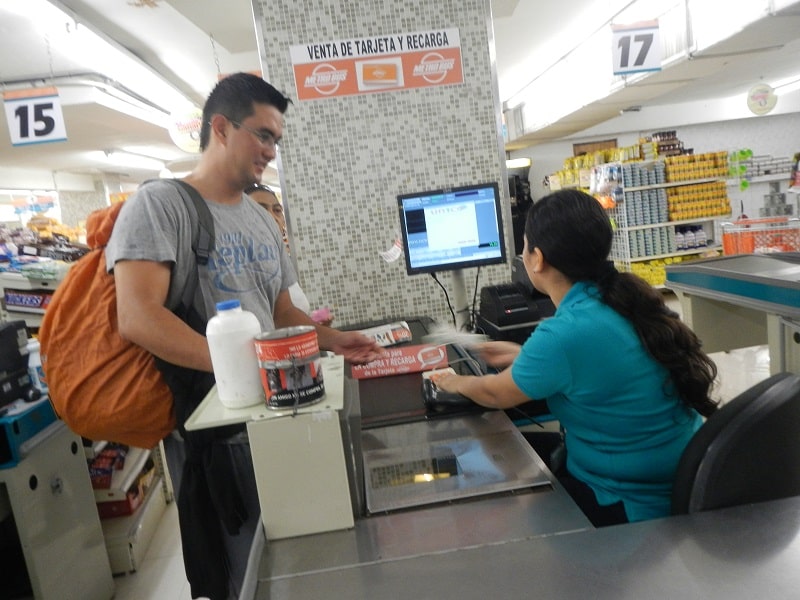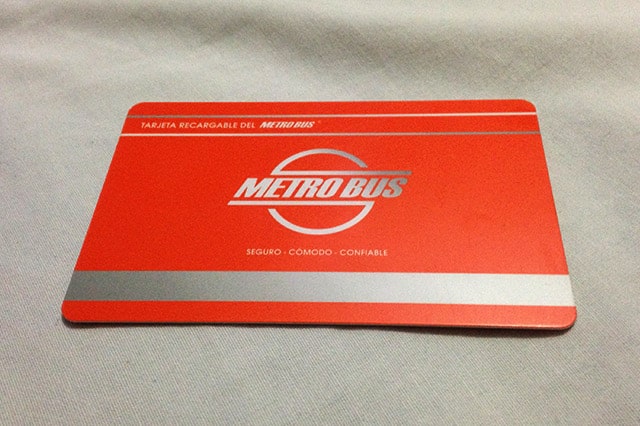 Rates
There are 2 rates, $0.25 (for the non-corredor routes) and $1.25 for the corredor routes. They call "corredor" to the fastest buses that don't go into town and uses the highways to get to their destination. I noticed that all their buses are Marcopolo with a Volvo engine so they have a good engine inside.
You will be able to get everywhere you need in Panama City: Casco Antiguo, Panama Viejo, all the main malls, etc.  Just have a little patience because sometimes during rush hour the buses get very crowded and you will probably be squished up against other passengers.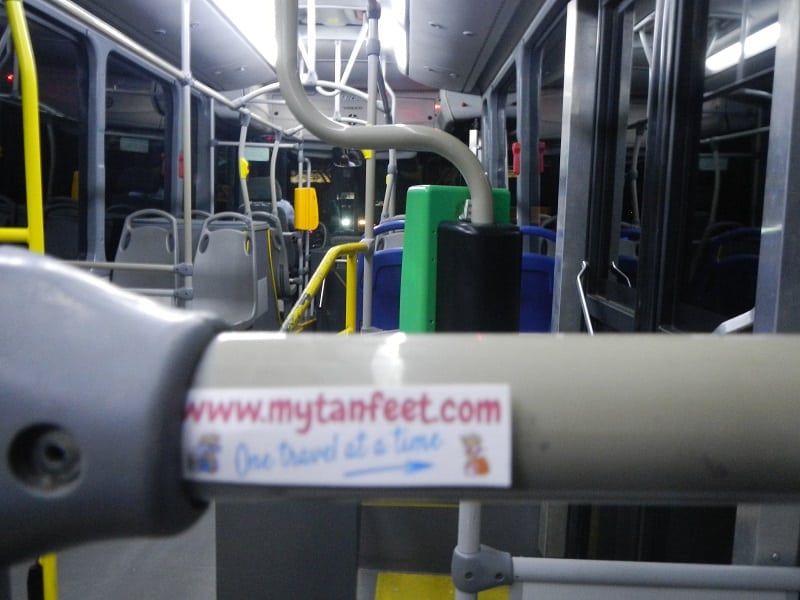 Taking the bus is also another great way to meet and experience more of the local life. The traffic is pretty crazy in Panama City because they're building a new subway system so most people take the bus.
Sometimes you'll see three or four of the same buses right behind each other but they're all packed with people. But for $.25 one way, you can go to all the places you want in Panama City for cheap.
If there are two of you, you can buy one card and charge it twice when you get on the bus which is what we did.
Find out how we planned our trip to Panama City from Costa Rica.