Panama was a top country on our list to visit, especially since it's fairly easy to get to from Costa Rica. We knew there was much more to the country than the canal, so we planned a 2 week Panama itinerary to explore Panama City, San Blas Islands and Bocas del Toro.
If you're flying into Panama, you'll have easy access to many great destinations from Panama City. If you're traveling through Central America and busing from Costa Rica like we did, you can do our exact 2 week Panama itinerary or flip flop it to go to our first destination last and vice versa.
Day 1: Arriving from Costa Rica to Panama City
Our first day was a tiring one. We left San Jose, Costa Rica at 11 PM all the way to Panama City (roughly 18 hour bus ride plus border) and arrived in the late afternoon/evening. All we did that day was go to our hostel and rest because the next day, we were going to be picked up at 5 AM to go to the San Blas Islands.
We stayed one night at Hostel Mamallena in Panama City.
Days 2-4: San Blas Islands
For our first few days in Panama, we went to the San Blas Islands, an archipelago of islands about a 40 minute boat ride from Carti. We spent our nights camping at Dog Island, which was named as one of the best snorkeling spots in the world and spent our days snorkeling, boating and relaxing on the other islands.
We went with a tour company (it is no longer in operation) that provided food, transportation, boat tours, snorkel equipment and camping gear for us. If you want to go with a tour company, there are several options and and some hostels in Panama City like Hostel Mamallena offers 1 and 2 day San Blas Tours.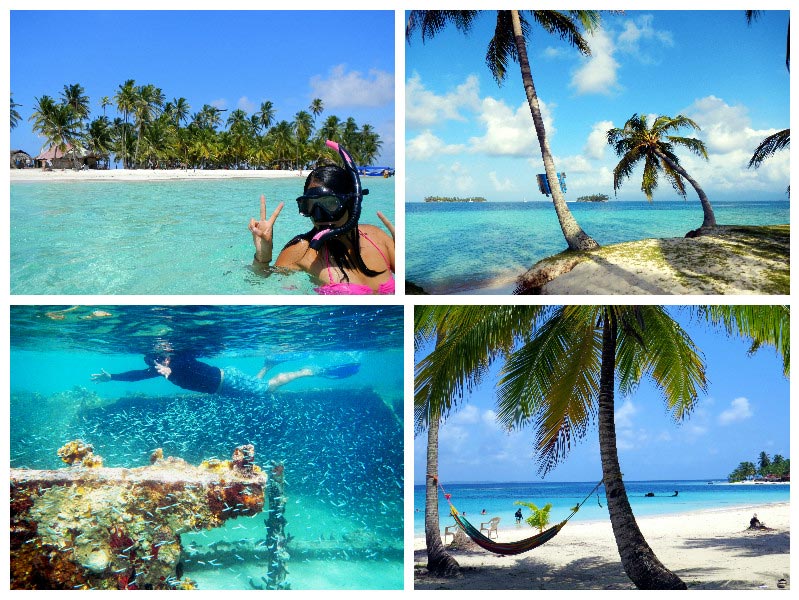 Day 5- 11: Panama City
After some island fun, we headed back to the city. The next several days were dedicated to exploring the historical and cultural sites of Panama City. We went shopping (they have a ton of huge malls), visited Casco Viejo, Panama Viejo, Amador Causeway, the canal, hiked Cerro Ancon and walked the Cinta Costera.
Panama City definitely earns its nickname as "Little Miami" especially at night, when the city is brightly lit. From the Cinta Costera near Casco Viejo you get a beautiful skyline view. I highly recommend walking along the Cinta Costera one night, this is an excellent way to observe local life and enjoy the water and city views.
The cultural and historical attractions were a nice change of scenery for us, as we normally are doing beach activities. Plus all of the places we visited weren't very expensive. By Panama City public transportation you can get to all of them for a couple dollars.
If you're still in island mood, you can take a day trip to Pearl Island or Taboga Island.
For our time in Panama City, we stayed in Hotel Cibeles which we highly recommend. For $30 a night, we were a couple blocks from Cinta Costera, had AC, hot water, cable TV and is close to the bus stop.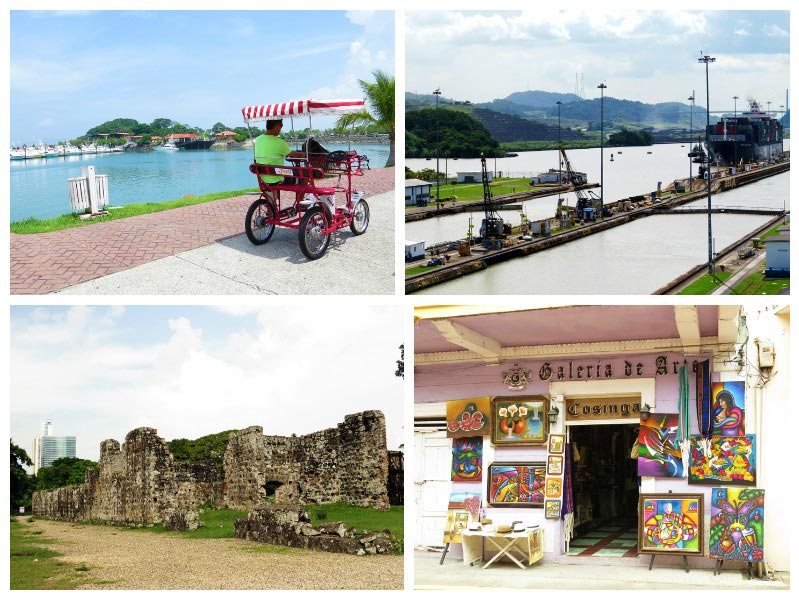 Days 12-14: Bocas del Toro
We took a 8 PM bus from Panama City on day 11 to get to Bocas del Toro, another archipelago of islands in the north. Arriving on Isla Colon at 6 AM, we didn't want to waste any time and took a boat tour at 9 AM to Starfish Beach, Bird Island and Boca del Drago.
Our last few days in Panama were spent mostly on the main island of Bocas del Toro, Isla Colon. We walked around, ate yummy Italian food, took a boat trip to Isla Bastimentos, played in the waves at Red Frog Beach and enjoyed the nightlife on Isla Colon.
To be honest, I wasn't too impressed with Bocas del Toro. Perhaps it was too hyped up for me after hearing so much about it, but San Blas was much more beautiful in my personal opinion. I was also really turned off by the garbage on the islands, it was sad to see sheer amount of beer cans and bottles on the beach.
Despite this, I was glad we visited Bocas so I could finally experience it for myself. The islands are indeed beautiful with crystal clear waters, I just wish they paid more attention to the garbage problem. My favorite part of Bocas was definitely Bird Island as it was the most pristine place we visited.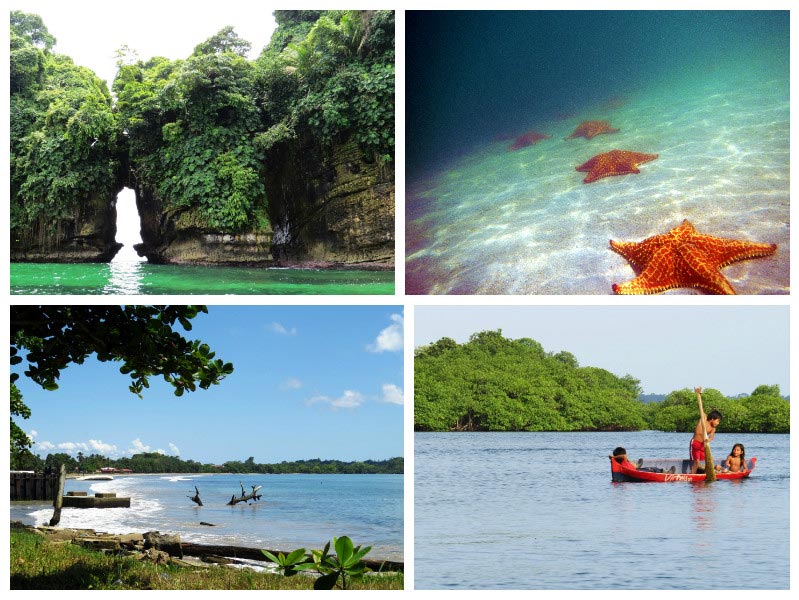 You can watch a video we made of Bocas del Toro below.
Tips for Your Own 2 Week Panama Itinerary
If you're busing from Costa Rica, you can switch the itinerary and do Bocas first and San Blas and Panama City last. We wanted to cut the bus ride from Panama City to Costa Rica by stopping in Bocas. You can also do a pit stop in Puerto Viejo before crossing into Panama.
You don't have to stay 3 days in San Blas, there are 1 day tours so you can spend more time in Panama City.
If you're flying to Panama City, you can fly to Bocas del Toro from there instead of taking the bus.
Tips for Visiting Panama
Panama uses US dollars so you don't need to change to Balboas
When staying in Panama City, I recommend finding a place near the Cinta Costera since a ton of buses stop there.
If you're busing to Panama, I highly recommend bringing a jacket. The buses are freezing!
We didn't make any hotel reservations in Bocas, we found one when we arrived. There are a bunch of hostels and hotels on Isla Colon so you won't have a problem finding one.
Always bargain, especially on Bocas. Since it's such a huge backpacker hot spot, you can easily get ripped off.
Read our other travel itineraries and expenses here!
3 day Krabi, Thailand itinerary
1 week Malaysia travel expenses