If you're planning a visit to the Bahamas, you may be torn between which island to visit. With more than 700 islands, cays and islets, it's hard to narrow down as they all look beautiful. I went through this exact process when planning our Bahamas trip and managed to choose just two: Nassau and Freeport.
Need help planning your own Bahamas trip and can't decide between Freeport and Nassau? Read our article about our experience and thoughts!
This article will help you decide and get an idea of what each place is like.
Where We Stayed in Nassau
The first part of our trip started in Nassau on the island of New Providence for two days and then Freeport for four.
I spent many days looking up hotels and noticed that hotel prices were quite high! I finally found one that was within a decent price range a few minutes drive away from downtown, the Coral Harbor Beach House.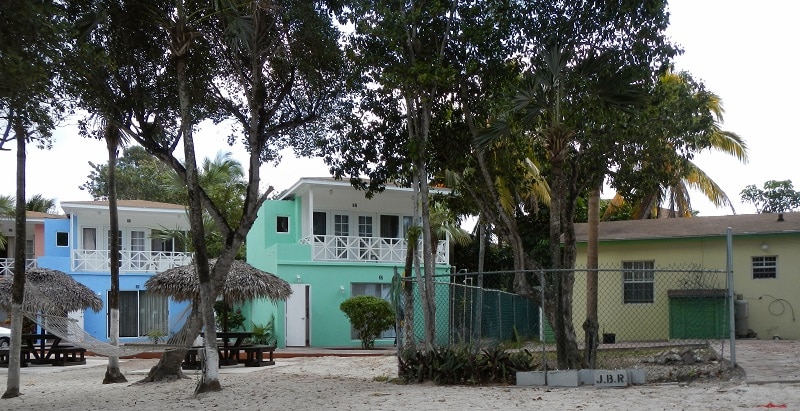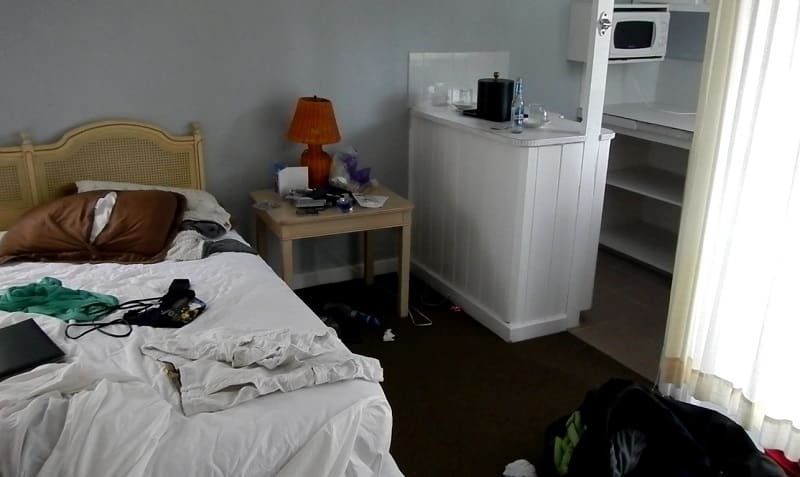 It's a small quiet hotel located on the west side of the island that had a beautiful view and private beach. The room was actually pretty worth the price – you could fit quite a few people in there, there's a kitchen, a terrace and it was literally right on the beach!
The view and the beaches are just amazing. I see why people flock to the Bahamas for a paradise vacation, these islands are gorgeous! Driving around you see buildings that have an old colonial design, the streets are very clean and all the beaches have white sand with clear sparkling blue water.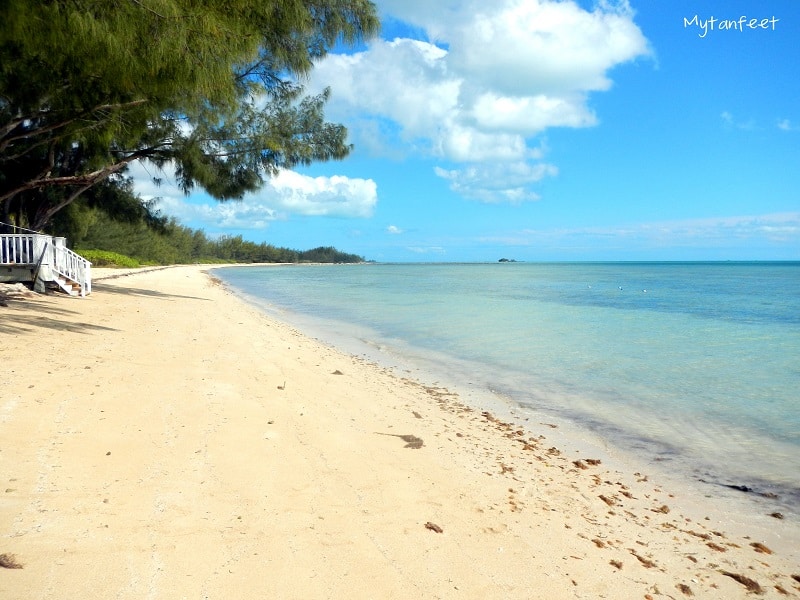 The hotel isn't close to the airport or downtown so we had to take a taxi and it was not cheap. That's the downside to staying in that side of the island but it was nice having a beach all to ourselves.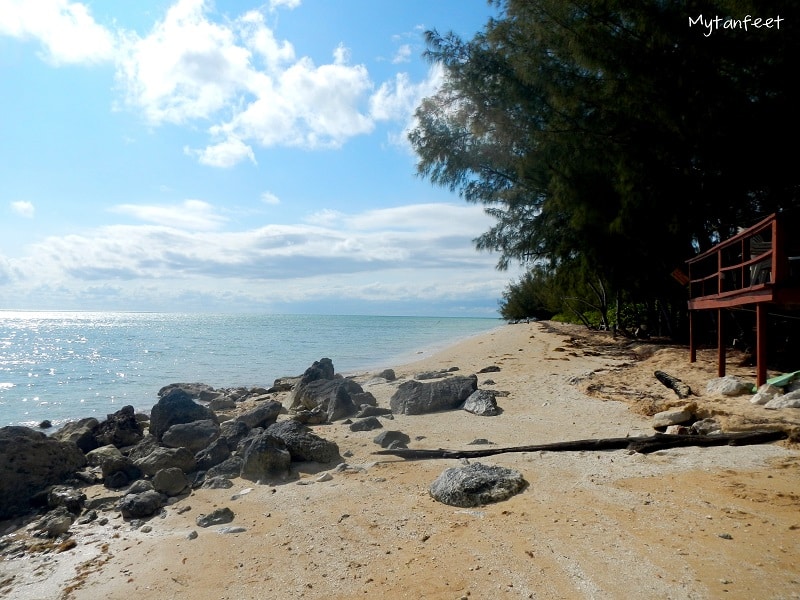 What We did in Nassau
We spent a day walking around downtown Nassau and enjoying the sights and sounds.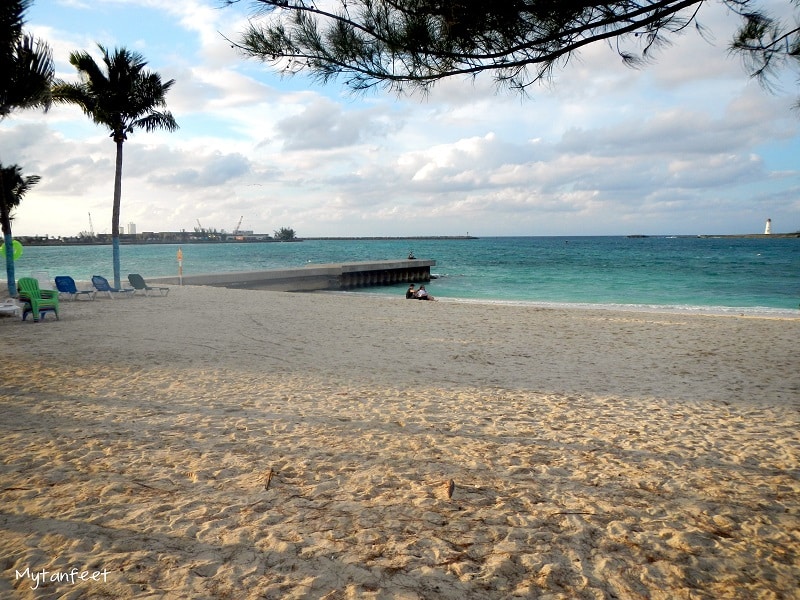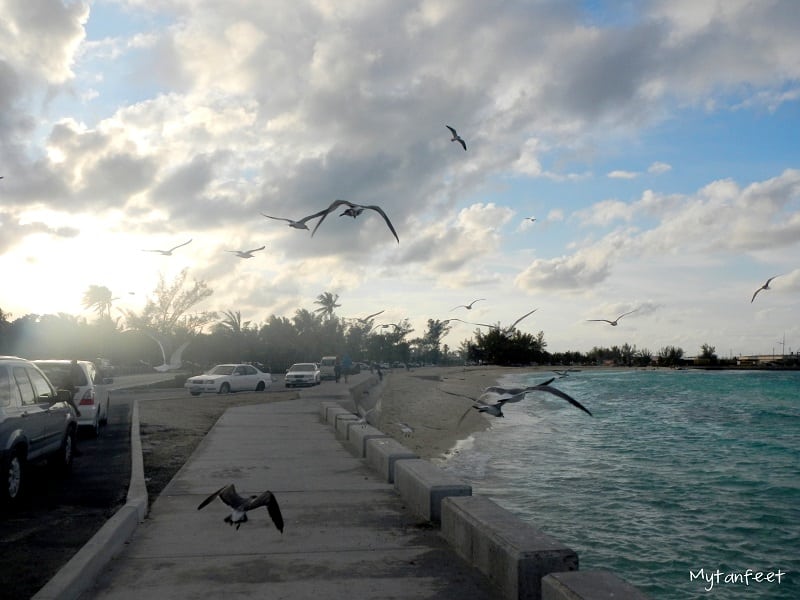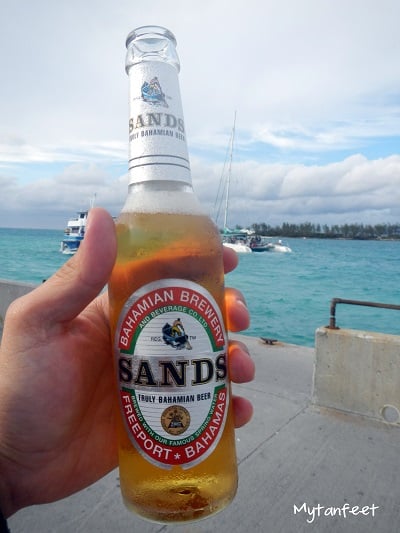 And of course, you can't forget the huuuge cruise ships that come through the Bahamas.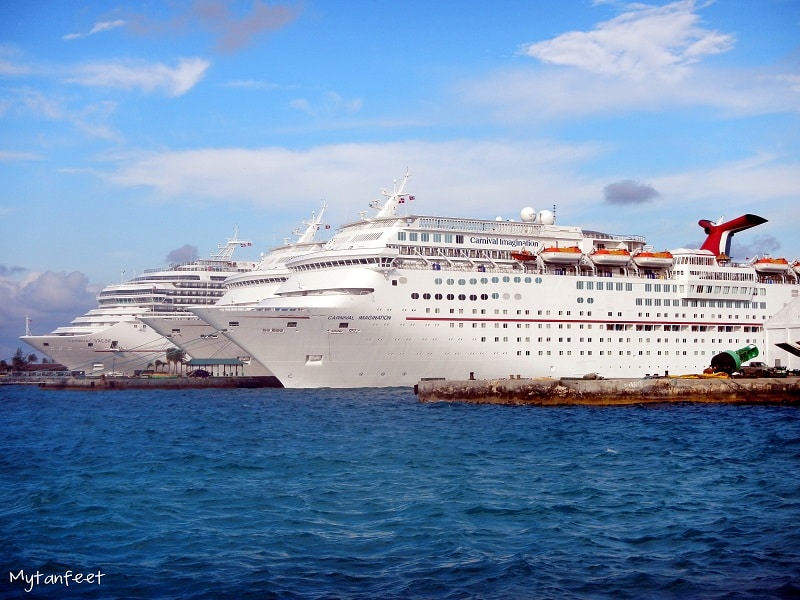 I was a little bummed we only stayed in Nassau for two days. We didn't get to see much but we could tell it was a very touristic area and I was looking forward to Freeport. We took Bahamas Air for a quick 45 minute plane ride from one island to the next.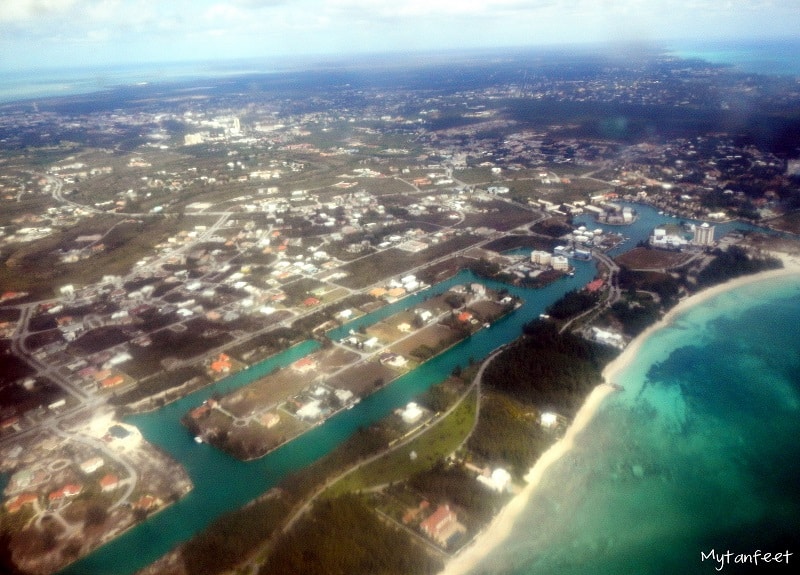 Freeport
We stayed at Sunrise Resort & Marina and absolutely loved it. It had a spectacular view, the sunset was just amazing there and the staff was incredibly helpful. The hotel was on the harbor and they had a beautiful gazebo and sitting area where you can look out at the water. Here's a short clip of our hotel.
The hotel had bikes they let guests use for free so we grabbed a couple and went searching for a beach. We found one randomly and I was blown away. The peacefulness, the smell of pure fresh air, this beach had been left fairly untouched. I was astonished as to how amazingly crystal clear the water is.
I can't even begin to describe the clarity, the piercing blue sky or the softness of the sand. The best part was that nobody else was there, it was just the two of us with the whole beach to ourselves.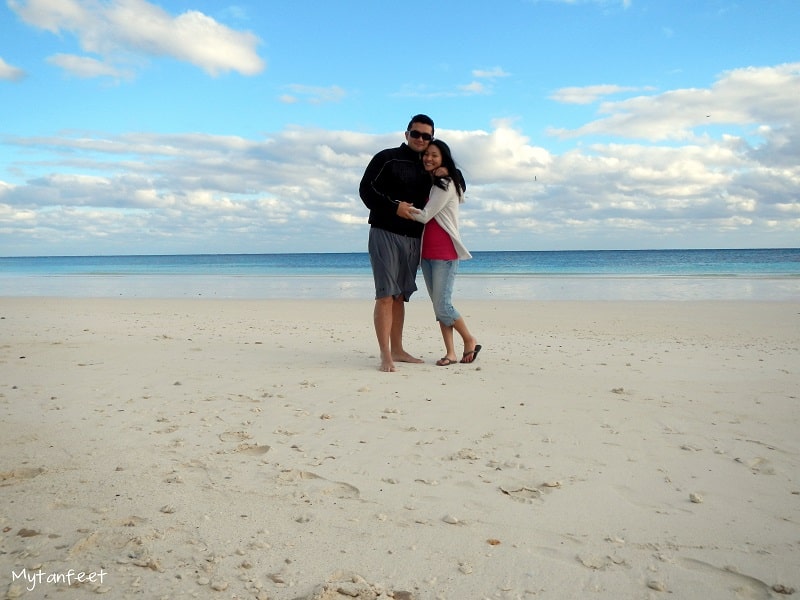 Which gave us some time to take some silly pictures…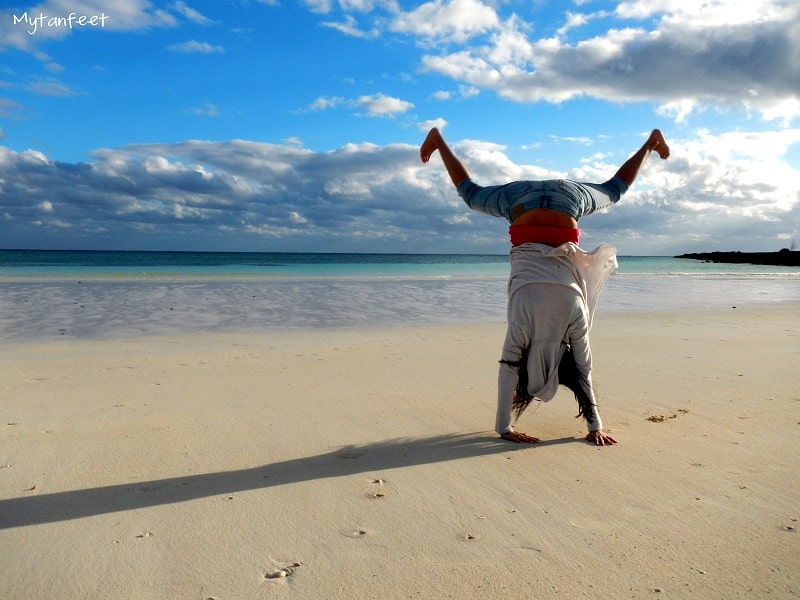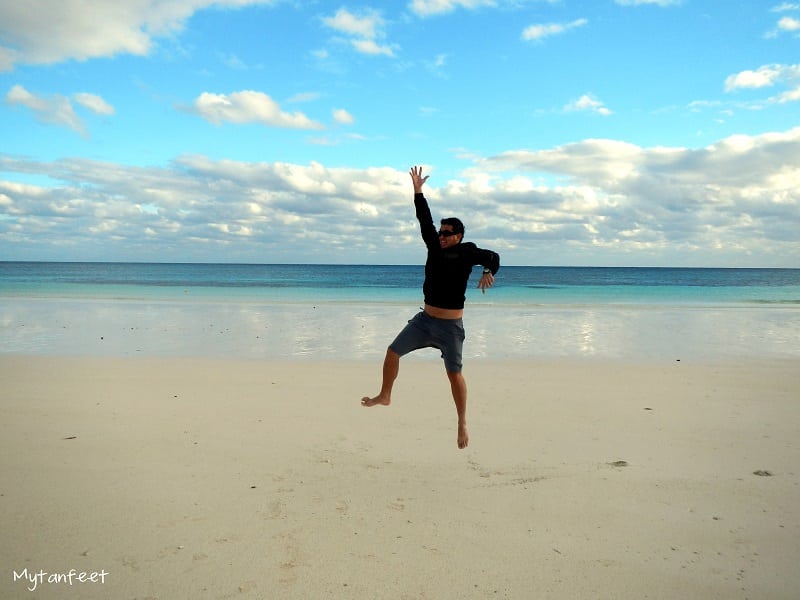 Coral Beach
The next day we headed to my friend's apartment which was about a five minute walk to the beach and from there you can walk down to the center of town where there are shops, restaurants and tours.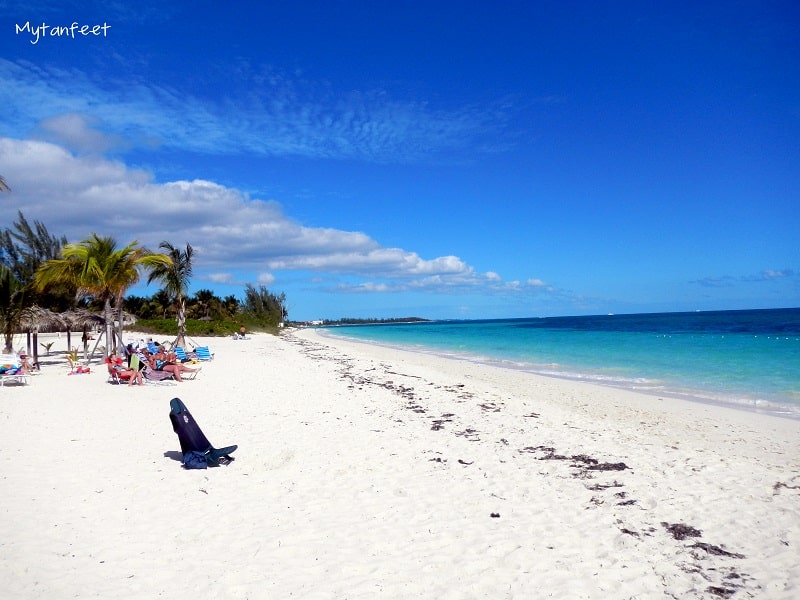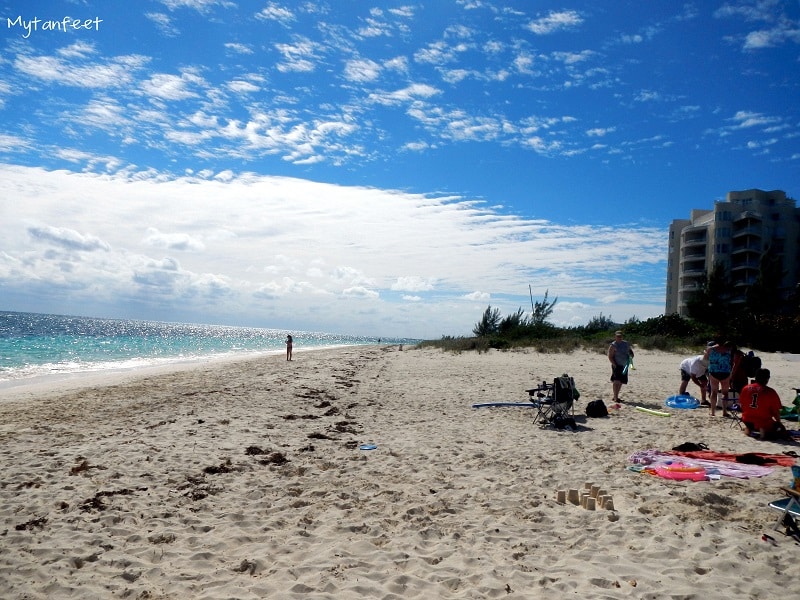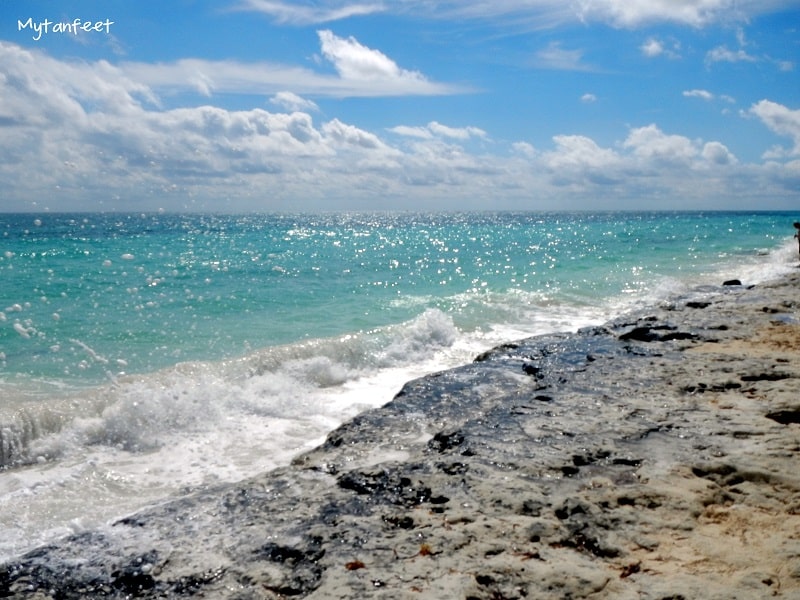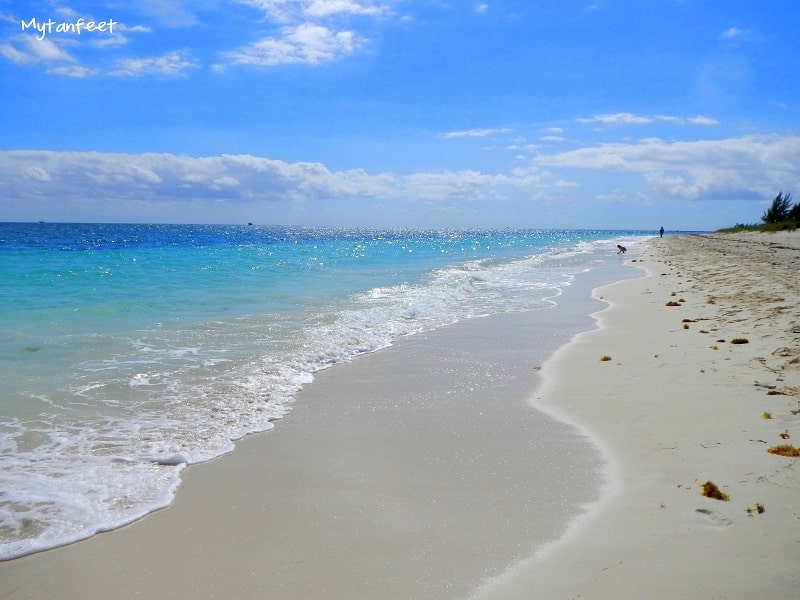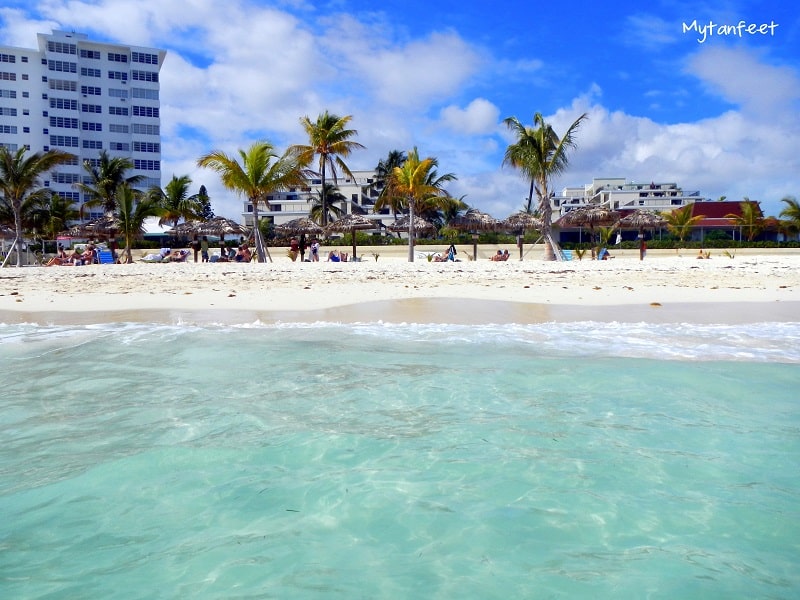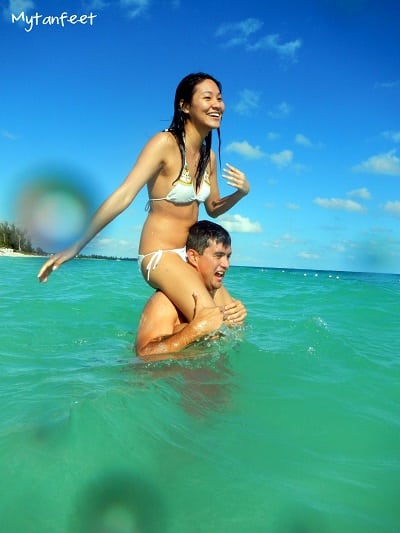 Exploring Freeport
I loved the atmosphere of Freeport and we had a blast walking around, enjoying the beaches and talking to the locals. The Bahamian English is certainly a treat for the ears, the pronunciation is very different and even as a native English speaker I had trouble understanding a few words.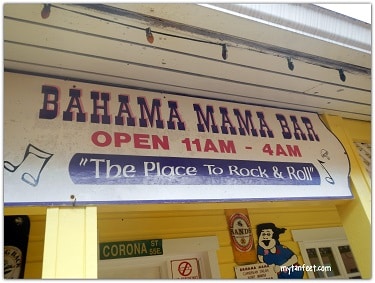 We spent the last couple days going to the beach, walking around, eating Fish Fry and just hanging out. I tried conch for the first time which is a really popular food item on the islands. I highly recommend trying it since it is a staple food in the islands and it's fun to eat what the locals eat.
As for the beaches, I have to say though that the water was surprisingly cold for how hot it was! But the beaches were breathtaking, I could have spent days just laying out in the soft sand.
One thing I noticed about the islands was that you don't see rows and rows of hotels everywhere with big shopping centers. There is the Atlantis in Nassau which is huge but it was on the other side of the island where we were.
Overall Thoughts About the Bahamas
We enjoyed both Nassau and Freeport but we ended up liking Freeport better because it wasn't as touristic. Both places are downright gorgeous so you can't go wrong with either of them if you're looking for a nice beach vacation.
I would love to come back to The Bahamas and explore more of the islands but my only qualm with vacationing here is that everything is so expensive. Taxi's, food, drinks, everything.
I'm not sure how anyone could vacation here on a tight budget. We were lucky we got to stay at my friend's place for free for majority of our trip but anyone else planning to spend their nights at a hotel, be prepared to empty your pockets a bit.
But it's definitely a great place to go for a romantic getaway, perfect for a birthday or Valentine's day!
Read about our other travels to different countries here!