One difficult aspect of two people creating a life together is that each person comes from a different cultural background whether it is language, beliefs, religion or ethnicity and these attitudes can clash.
Putting together two people who come from different countries with different backgrounds certainly makes for one interesting journey and process.
To have a smooth and enjoyable trip, check out some of our tips for traveling as a couple.
I've observed and learned a few things about cultural differences in relationships, especially in the last year since I moved to Costa Rica and began life as an expat which came with culture shock. So how exactly do cultural differences affect an intimate relationship?
Cultural Differences in Relationships
It all depends on the culture both people grew up in.
Yeison and I come from two incredibly different backgrounds. He was born and lived his whole life in Costa Rica to a Korean father and a Costa Rican mother. His father, who was a fisherman took him on expeditions and fishing trips when he was young so he spent the majority of his childhood on a boat sailing around the world.
His roots are embedded in Costa Rica more than Korea though, he grew up in a Costa Rican household with Costa Rican cultures and traditions.
I on the other hand, born to Taiwanese parents, grew up in the states mostly in Washington. Having spent part of my baby years in Taiwan, I don't remember too much of it and only went back there when I was 18.
As an Asian-American, my life was in the states and I grew accustomed to the many interesting American norms but I stood proudly and firmly to my Taiwanese roots.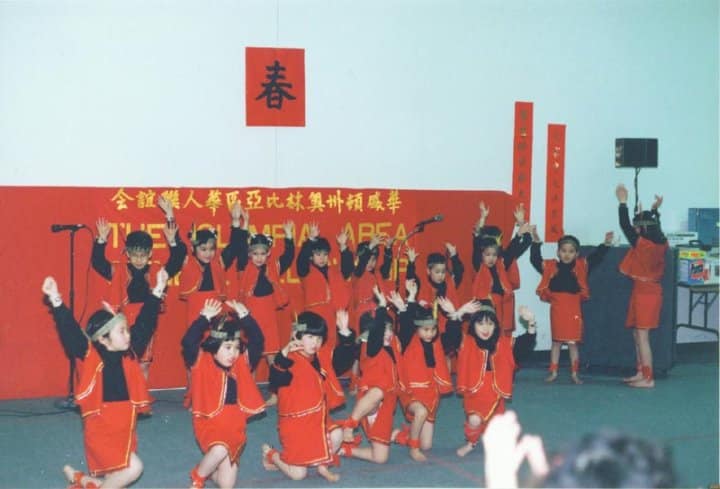 So how do two people with diverse stories come together?
Let me tell you firsthand that it is not easy, many of our disagreements stemmed from huge cultural differences – what we were used to growing up, what we were taught by our parents and what is normal pertaining to the country.
Sometimes I just shrugged it off and made excuses for it. "He's being such a guy" "But every girl says this!" But I realized I couldn't keep denying it. When it came down to it, it was our cultural differences creating these arguments.
Different Attitudes
One of the biggest cultural differences between Yeison and I is our attitude about life. Ever since I was a kid, I studied for hours a day and was used to a busy life whether it was doing extra math exercises, practicing piano and violin or going to Chinese school.
I went to college in a big city and being busy all the time has given me a go go go stressful mindset. I'm not the most flexible person, I like to have a schedule, a plan and make lists and unfortunately, I worry a lot!
Yeison on the other hand has a very Pura Vida attitude about life. Take it slow, relax, don't worry. Costa Ricans hardly stress or get worried too much. So when it came to planning, that is where we butted heads the most.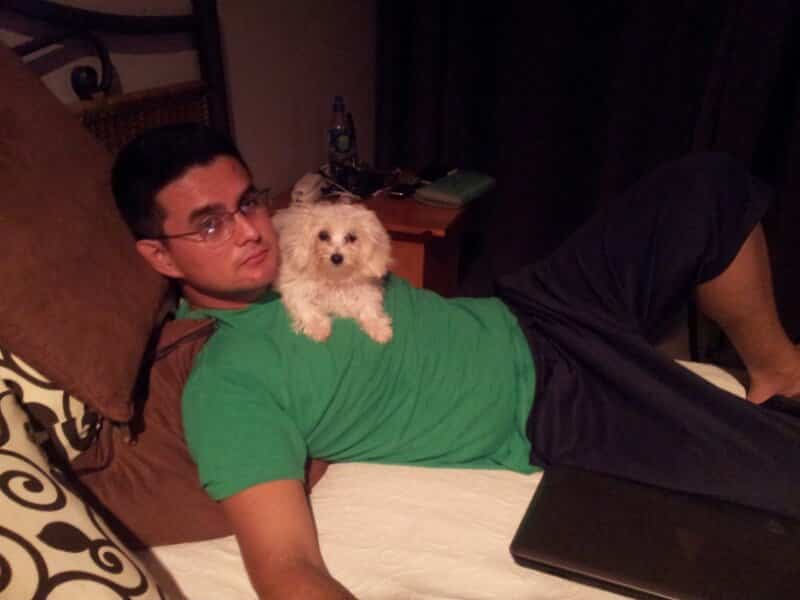 But after living in Costa Rica for awhile, I've calmed down my uptight mind and stopped worrying so much. Well I still do… just not quite as much and he's learned how to be better at planning.
Personal Space
Anyone who has been to Costa Rica will notice that Ticos are very warm and loving people. They kiss each other on the cheeks to say hello, coo words of love and support, and express their affection by poking fun.
In the states we hug and shake hands to greet and meet new people so I have that part in me, but the Asian culture is not quite as warm. They don't kiss or hug each other and express love very differently.
Expressions of love is such a huge part of a relationship that if someone doesn't receive or give love the way the other one recognizes, it can cause some major problems.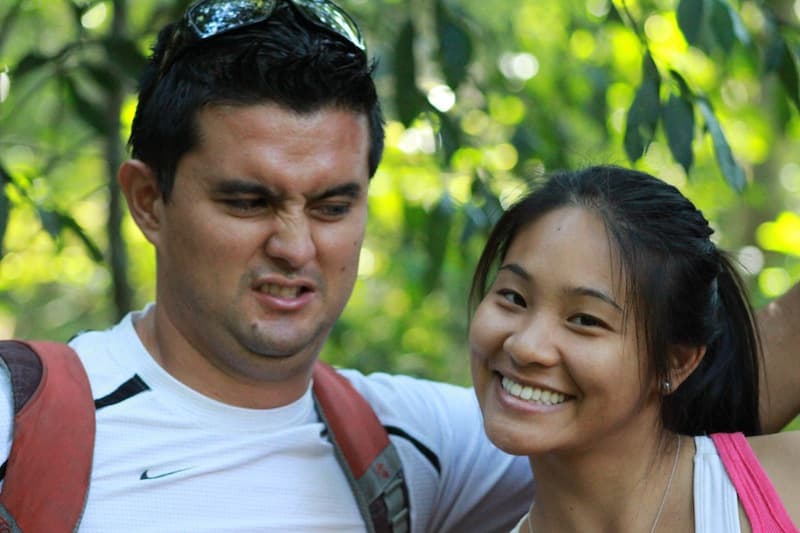 I had to reach outside my comfort zone and get used to the cheek kissing and being made fun of. Yeison has learned to dial back some of the jokes and we haven't had any more problems with expressions of love.
Language
And the biggest cultural difference between us is the language.
Yeison has great English, since he's been speaking it for over ten years but there are some idiomatic phrases that he's not used to. I have only started learning Spanish on my own so it's not as great as I would like it to be.
Ticos use tons of slang that anyone listening in on a conversation may be led very far astray. (My favorite saying is "taking a pee outside the can" when you have no idea what people are talking about.)
We speak English to each other but sometimes I use slang or sayings that he doesn't understand. Therefore, our communication gets jumbled at times because of the connotation of the words.
My goal is to become at least semi-fluent in Spanish one day and I've slowly been picking up some Tico slang but most of the time, estoy meando fuera del tarro. 
I'm more patient when he doesn't understand something as it is only fair – English isn't his first language. I take my time to explain what I really mean and correct him when he says something wrong in English.
He exposes me to new Spanish terms and words everyday and I ask him whenever he says something I don't understand. Without language, there is no way to communicate (body language only goes so far) and it's so advantageous to know more than one language. You can't mime everything you want to say!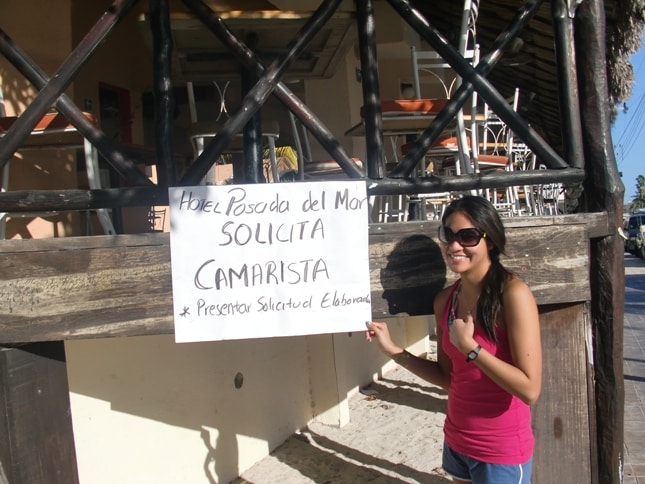 A fun mix of cultural differences
So, just like any other relationships, we both embraced the chance to learn from one another and grow together. It is not an easy task and both people need to be in it 100% or those differences might be enough to push you apart, no matter how much love is present.
We're not relationship experts but I think we've learned a few things here and there and luckily, we are the type of people who enjoy learning new things and are always wanting to improve ourselves so we took these differences in stride.
Sometimes they popped up out of nowhere (talk about a smack in the face!) and it didn't make sense at all. But eventually we understood that it's more about recognizing and adjusting your behavior to handle the differences.
I know that who we are as a person, down to our very core will not change but I don't want us to. To this day we are still learning about each other and having fun in the process!
Yeison
When Samantha came with this subject, I thought that it will be very interesting to write my point of view. Every couple has differences even if they are from the same city. When you put two human beings together you will find differences. We are humans with a very complicated shape of life.
I grew up in Costa Rica and here you can find every kind of people, from spoiled to really relaxed people. But in my particular case some events in my life changed my way of seeing things.
When I was 20 I started to have panic attacks, the worst feeling you can ever have. I stopped having the attacks 5 years ago. It was a long process but I came back to be the same happy and adventurous guy.
Everything is possible if you work at it. The main problem that I find between us is that she is coming from a different society where people compete with each other to get into school, social groups or different activities.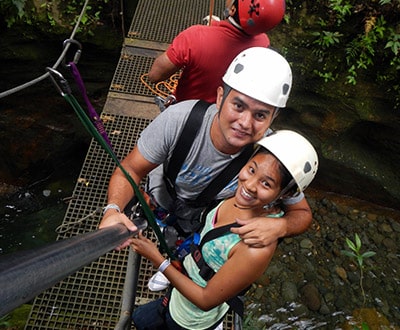 Also on the top of that she is a little uptight about stuff.  I am much more relaxed about things and I have to help calm her stressed out mind.
Another difference is that she grew up in the States being an Asian person around white people where race is important and I was born in Costa Rica where people don't care too much your ethnicity.
We humans are difficult to get along with and if someone says that they've never had a problem with another person is lying.
The key of being successful in a relationship is being patient and respecting the other person. The most important thing in a relationship is to have quality time. Having a relationship is always a hard work but it is worth it at the end !
What kinds of cultural differences are in your relationship? Share your experiences in the comments below!