The title of the "coolest place on the planet" isn't one to be named lightly. To be called the best anything carries plenty of expectation so when National Geographic gave the title to Donegal, Ireland in their December 2016 issue, everyone who saw the epic cover photo began researching this under the radar area in the Emerald Isle asking the same question. Why Donegal?
Well, as someone who just came back from 4 days in Donegal, I can give you many good reasons why. We drove the entire Wild Atlantic Way, one of the longest coastline drives in the world with sweeping ocean views and diverse landscapes to discover exactly why this county was given the crown of coolest place.
In case you're wondering where Donegal is exactly, here it is on Google Maps and you'll see that it's bordering Northern Ireland so it is quite north.
However, it's only a 3 hour drive from Dublin so you can certainly make it all the way up there if you're doing the Wild Atlantic Way and then swing over to Northern Ireland on your way back to Dublin.
Here are 7 reasons why you should visit Donegal and see for yourself why we and many others fell in love with this county.

7 Reasons Why You Should Visit Donegal
Star Wars Filmed There. Nuff said.

Hey if it's good enough for Star Wars, it's good enough for us. Any Star Wars fans will want to make it a point to visit Donegal as they shot part of The Last Jedi in Malin Head, the most northern point of the Ireland island. The small village of Malin has some pubs, restaurants and shops as well as lighthouses and beautiful beaches. The wild, raw and rocky coastline views make it the ideal location for a movie featuring landscapes such as those.
You can even get a glimpse of the Northern Lights at Malin Head if you're lucky!
For Incredible Seascapes and Coastal Views

Did you know Donegal has the longest coastline of all the counties in Ireland? Yet many people still think of County Mayo or County Clare when they hear about the Wild Atlantic Way. With extremely windy roads passing by unbeatable seascapes, towering cliffs and jutting peninsulas, you'll want to take it nice and slow as you make your way north.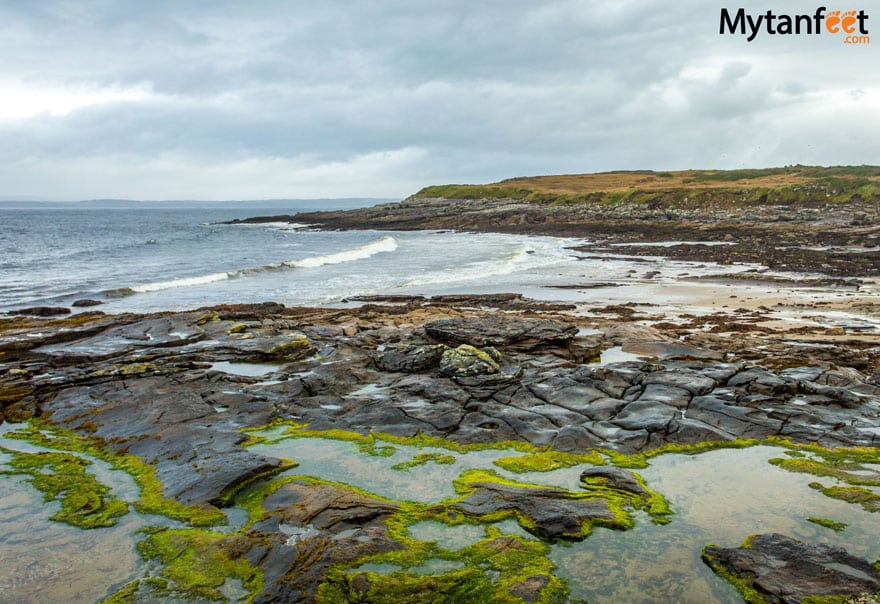 To Eat Mouthwatering Food from Local Produce
Donegal is quickly climbing the ranks of one of the best food spots in Europe with its strong emphasis and dedication to local produce. With such unspoiled land, temperate climate and sustainable farm/fishing methods, you can have some of the best seafood you've ever had in Ireland.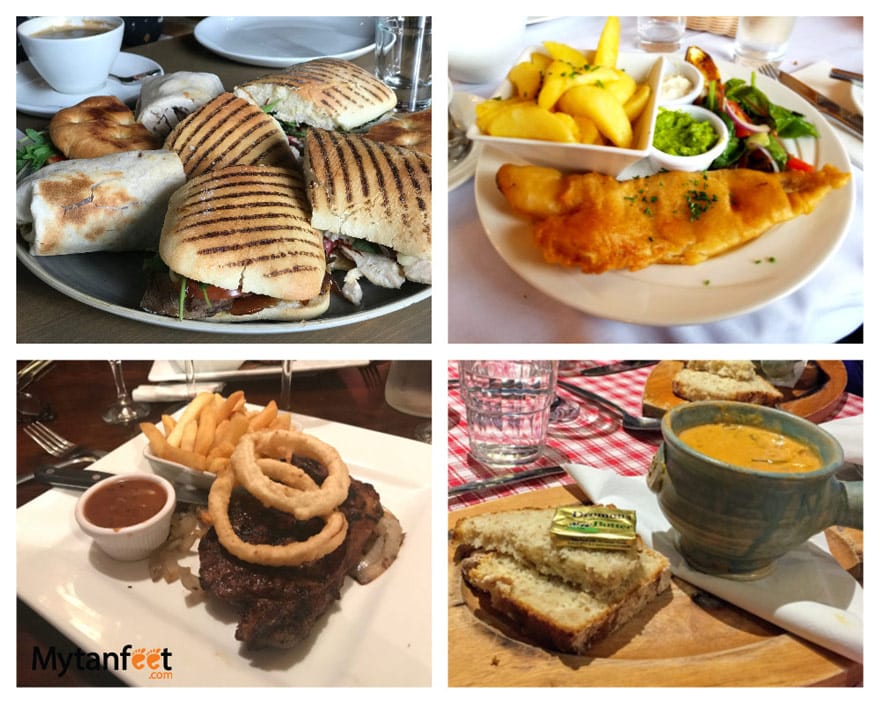 Donegal is where you can try the world's best seafood chowder at Nancy's Born in Ballyliffin, crisp farmhouse beers at Kinnegar Brewery and the famous Silkie whiskey from Sliabh Liag Distillery.
To Climb 600 Meters High up the Slieve League Cliffs
3x taller than Cliffs of Moher but with way less visitors, the Slieve League Cliffs has one of the most incredible sweeping views of the Atlantic coast. Why they aren't more famous is beyond me as these sea cliffs are some of the highest in all of Europe, dropping nearly 2000 feet.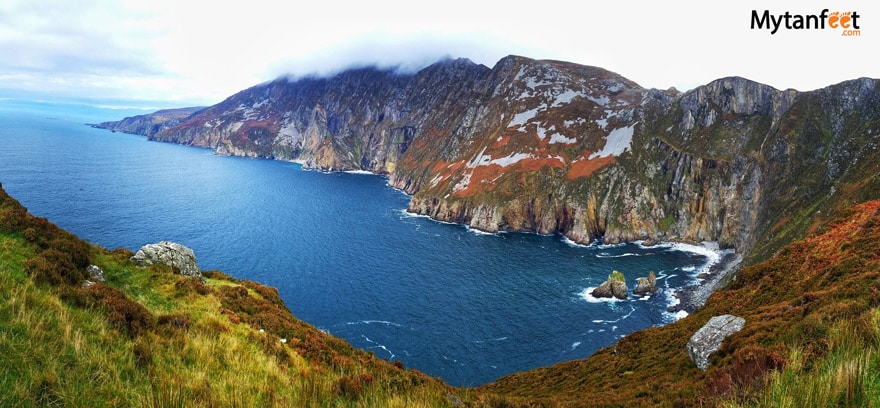 Don't forget to walk up to the top where you get even more stunning panoramic views of the cliffs. This was my favorite place in Donegal as you can see why!
To See a Castle in a National Park
Wander the halls of a beautiful old castle sitting on the mountain side on the shores of a large lake. Built back in the 1860's and 70's, this castle has a haunting past as hundreds of local families were forcibly evicted from their homes to make way for the project.
Currently, it is now a national park encompassing 40,000 acres of forest, lake and mountain and visitors can take guided tours of the castle or walk through the lovely gardens.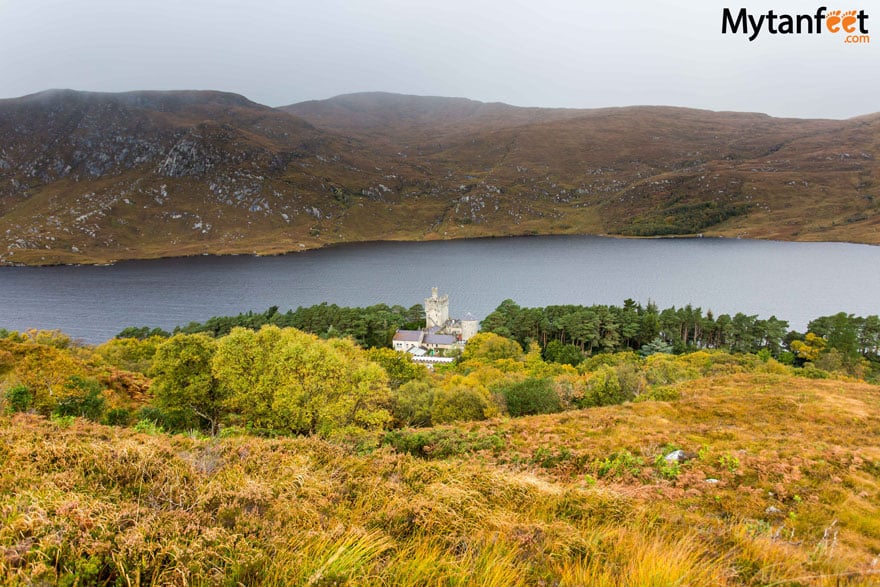 The Glenveagh National Park is the second largest in Ireland, now home to the reintroduced golden eagles and around 400 red deer. We visited in October which gave us magnificent views of the castle on the lake surrounded by beautiful fall foliage.
To Learn About Irish Culture
Gaeltacht is an Irish word used to designate any area that primarily speaks the Irish language. County Donegal has the second largest Gaeltacht and is said to be home of the purest form of the Irish language with traditions and culture deeply rooted throughout.
One of the best places to learn about the Irish culture and heritage is the Folk Village Museum in the Gaeltacht of South West Donegal. There you can tour several small cottages the village used to live in and hear the Irish language from the locals who use it in their daily lives.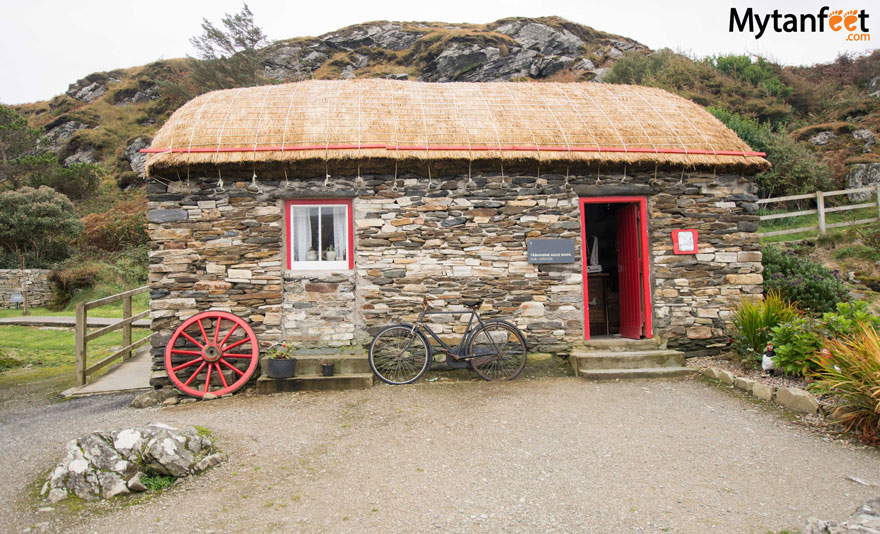 Another place to experience the Gaeltacht are the Donegal Islands, where there is still a king on Tory Island. A boat ride through the islands is a must as it'll truly open your eyes up to the astonishingly rich culture of the Gaeltacht in Donegal. We recommend Sea Safari Experience for an educational and fun ride with local captain Jim Muldowney from Arranmore Island. His unique insider knowledge and stories about the islands are best heard in person, trust me!
To Try The Best of Ireland
Donegal not only has the accolade of coolest place but it is also home to the best pub in Ireland (Reel Inn), best hotel in Ireland on TripAdvisor (Harvey's Point Hotel), world's best seafood chowder (Nancy's Barn) and so on. All worth visiting!
And that is just a few of the many reasons why Donegal has been named the coolest place on the planet. It's hard to describe in words what an incredible place it is but I hope I did enough to spark your interested and convince you to put Donegal on your Ireland itinerary.
Although we barely scratched the surface of all it has to offer, we were able to get a decent taste of why the coolest place in 2017 is sitting in an undiscovered corner of Ireland. We know the next time we go back to Ireland that we'll be spending plenty more time in this county.
If those reason's don't entice you, check out the GoVisitDonegal website for more information and inspiration. We really only got a small taste of the wonders of Donegal and there is so much more to experience such as the Fanad Head Lighthouse and Errigal Mountain. All great places I wish we could have spent more time in!
If you have more time in Ireland, we also highly encourage you to visit Ireland's Ancient East. The Wild Atlantic Way is popular for good reason but the east has just as fascinating castles, culture and landscapes to see and experience.
Huge thanks to the Fáilte Ireland for showing us Donegal. We had an amazing time!