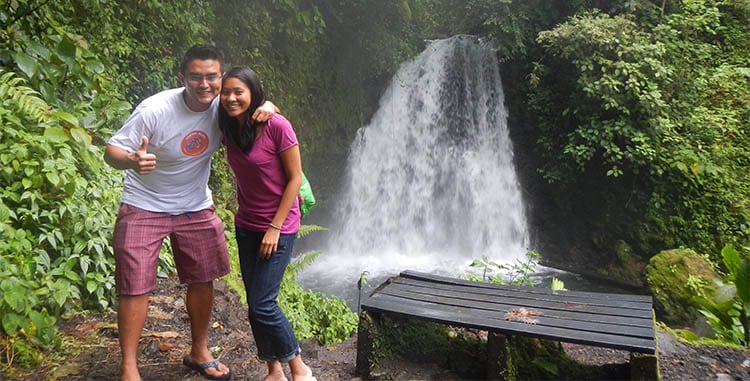 "Unlike many travelers, we didn't have any savings before we started to travel. Instead we have been building an alternative source of income that allows us to afford our adventures and travel lifestyle."
One of the common questions we get from friends, other bloggers and readers is "How can you monetize your travel blog?"
In order to answer that question we decided to add this section to share our experiences and tips on how to monetize your blog and make your living from it.
Find out how we do it
The Beginning
Since the beginning of our relationship we have been traveling, sometimes to see each other and sometimes just for fun. When we finally moved in together we had to look for a source of income. Like any other person, you need a job to be able to pay your bills.
Although our situation was a bit different than the typical relationship – Samantha moved to Costa Rica and was not legally allowed to work. Back then I was working in a hotel in Costa Rica and Samantha was blogging for fun. To make the story short we had some friends that introduced us to professional bogging and I saw how much money they were making. I realized the potential blogging could give us and saw that it was a great opportunity to keep traveling and make our living from it.
The first months were not easy at all. We didn't even know about WordPress, writing styles, social media or anything related to what we do now on a daily basis. I remember how excited I was when I found out about Google Adsense.
One day we both decided to be full time bloggers and start a new chapter of our lives,"our Blogging life." It's been an amazing journey with all the ups and downs that blogging comes with, but definitely the best time of our lifves!
Every day we learn something new or have to deal with a tech problem but we don't let "problems" to take us away from our goal which is to have one the best travel blogs in the internet.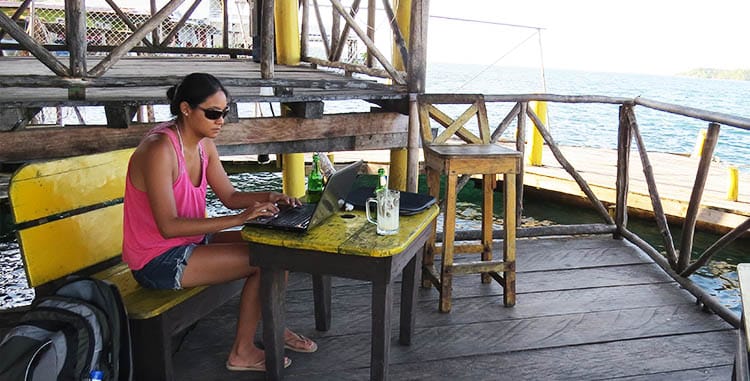 We started this section and the blogging life once we started making money from our blog to detail how we do it to help others. We've also published a few posts about blogging which you can check out here that talk about various aspects such as writing, hosting and more.
How we monetize Mytanfeet
We monetize our blog by different ways, here are the ones we use the most.
An important percentage of our income comes from affiliate links. We place these links in our blog which will take our readers to a online store such as Amazon.com if they click on it. If the readers purchase the product we recommend we get a small commission.
The way we use this method is by giving value to reader and providing useful information. For example we have an article that talks about the best mosquito repellents you can use when you go to Costa Rica. We also do travel gear reviews where we review a product that we have used.
In addition, we made partnerships with local Costa Rica tours and car rentals companies where we offer a special price to our readers and if the reader makes a purchase we get a small commission and our readers save money. It's a win-win.
We have designated spaces for ads on our sidebar. We always make sure that the ad is travel related and offer a real service to our readers.
Google Adsense is also on our blog but we don't use it as much as we used to. We still have it as a good passive option and now we get from $50 to $100 a month from Google ads which pays for website maintenance.
Sometimes companies contact us to write about them. If we decide they are a good fit for our blog then we write a useful article for our readers about the product or service. We disclaim sponsorship or advertisement of any kind on our Disclaimer page. Before making money our #1 priority is to give value to our readers.
Samantha is an excellent writer and she does freelance works for different companies. Her work has been on the main page of popular travel websites and she is making her way up.
We also give blog consultations to other bloggers. Though we are not experts and we respect everyone's work, we have learned many things since we started. We are now at a point where we are able to pass on valuable information to new bloggers.
I do web design for select clients and I am building my own name and career in the internet marketing world.
Monthly Reports
Every month we publish our "blogging life reports" where you will find a detailed report of what we have done during the past month.
The main reason why we do this is to keep track of our progress, learn from our own mistakes and in turn, share that with you so you can see what worked and what didn't. Everything in these reports is 100% honest information.
We include our traffic numbers, subscribers and the amount of money we make each month with Mytanfeet.
Check ALL our published income reports here
Starting on July 1st 2015 we will start publishing our income reports on yeisonkim.com
Inspiration
When I was growing up I never thought about having the opportunity to travel as much as we do now. I was born and raised in a middle low class Costa Rican family and traveling was not possible back then.
We only live once and and I don't want to wake up one day and with regret. I don't want to regret all the things I didn't do because I had to work double shift to pay the brand new car I couldn't drive that much because I didn't have the time. Or get fat for watching the travel channel, I would rather prefer to get fat for all the different food I tried while I was traveling.
I understand that people have different ways of seeing life and what makes them happy. Some people like having a routine, some people don't. For me, I like doing different things and experiencing something new as much as possible. We love to try new things, do something that is out of our comfort zone, meet as many people we can around the world and learn about different ways of life.
In the end, you have to do what makes you happy and that's all that matters. In our case traveling is a big part of what makes us happy and everyday we work hard to combine our passion, responsibilities and quality time to enjoy life as much as possible.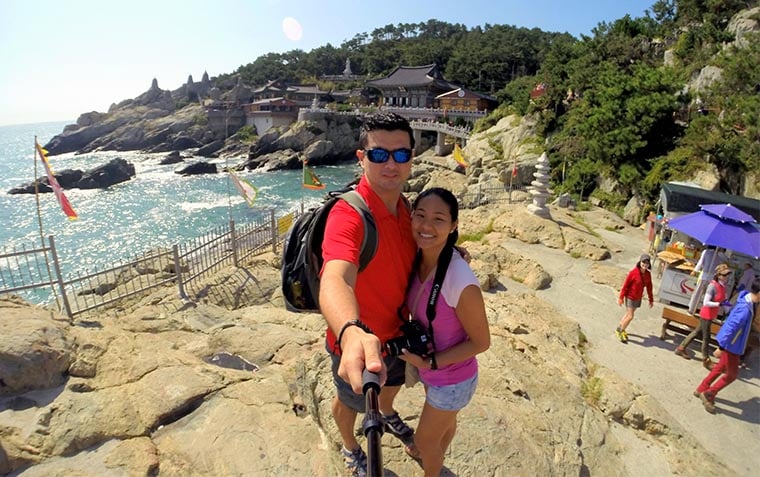 Starting on July 1st 2015 we will start publishing our income reports on yeisonkim.com